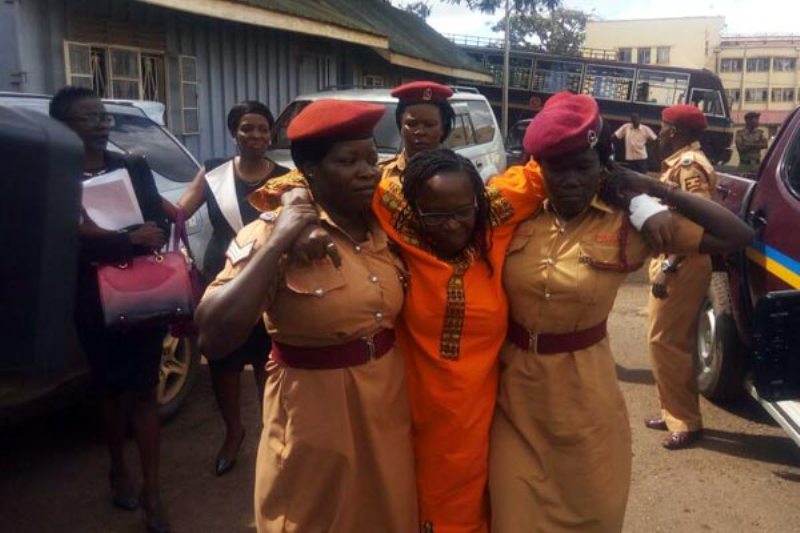 Makerere University researcher, Dr Stella Nyanzi has been released on bail by Buganda Road Court's Magistrate Eremye Mawanda.
She was granted non cash bail of Shs 10million and stood surety by 5 people; her sister Sheila B Nyanzi, a friend Nalongo Namata Annet, Dr Moses Khisa, a Political Science don at North Western University USA, activist Solome Nakaweesi Kayondo and Human rights activist Geoffrey Wokulira Ssebaggala, who were each placed on a non cash bond of Shs 10 million.
Nyanzi faces charges of offensive communication and cyber harassment for, among others, referring to President Yoweri Museveni as "a pair of buttocks" in a series of posts on social network Facebook.
She arrived at Buganda Road court unwell, supported by two prison wardens.
Prosecution did not oppose the bail application but set conditions upon which it should be granted.
The conditions included that she (Nyanzi) refrains from making derogatory statements about President Museveni and the members of his family and also refrains from making merits of the ongoing case.
They also demanded that her passport and those of her surities be handed to the police for "safe keeping".
While giving his ruling, the Magistrate directed that Stella Nyanzi passport be confiscated but those of her sureties be returned to them.
The next court session for this case is slated for May 25, 2017.