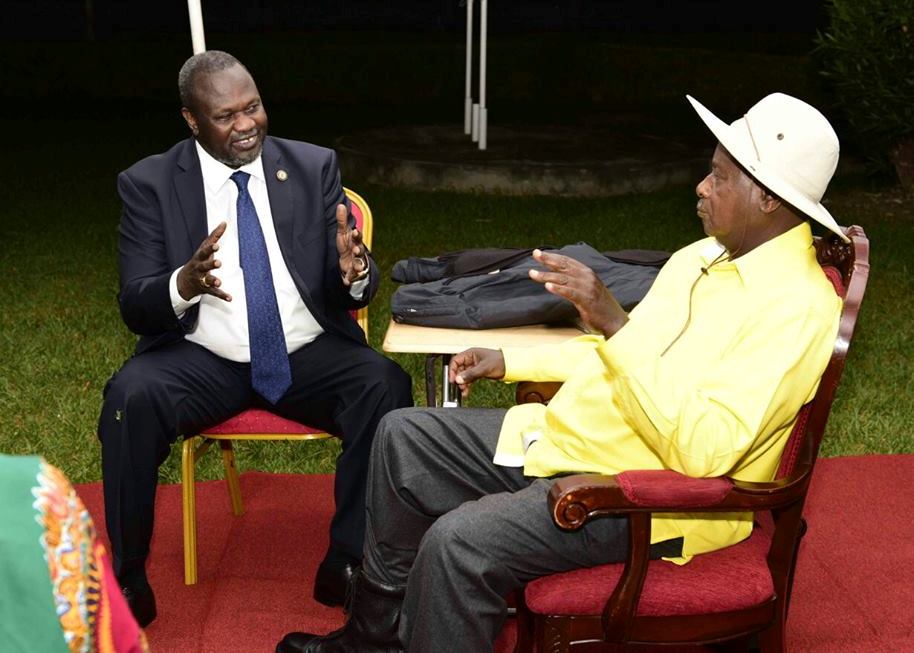 Uganda's president Yoweri Museveni has revealed that South Sudan leader Salvar Kiir has allowed him to be the mediator in the talks to bring sanity to the world's youngest nation that has been embroiled in blood-letting conflict since 2013.
Museveni told Antonio Guterres the sidelines of the International Conference on Somalia at Lancaster House in London that he would see to it that the cease fire agreement is respected by the two factions – one loyal to president Salva Kiir and his former deputy Riek Machar.
"I have been allowed by President Salva Kiir to mediate the warring factions in South Sudan," Museveni revealed.
"I will use the IGAD monitoring report and work with the IGAD chairman, Ethiopias' Prime Minister Hailemariam Desalgn to see that those who abuse the ceasefire are talked too."
Museveni and Guterres will seek to raise $2bn to help the refugee population in Uganda, the second largest refugee-hosting nation after Turkey.
The UN chief has confirmed that he will attend the June 2017 Refugees Solidarity Conference in Kampala.