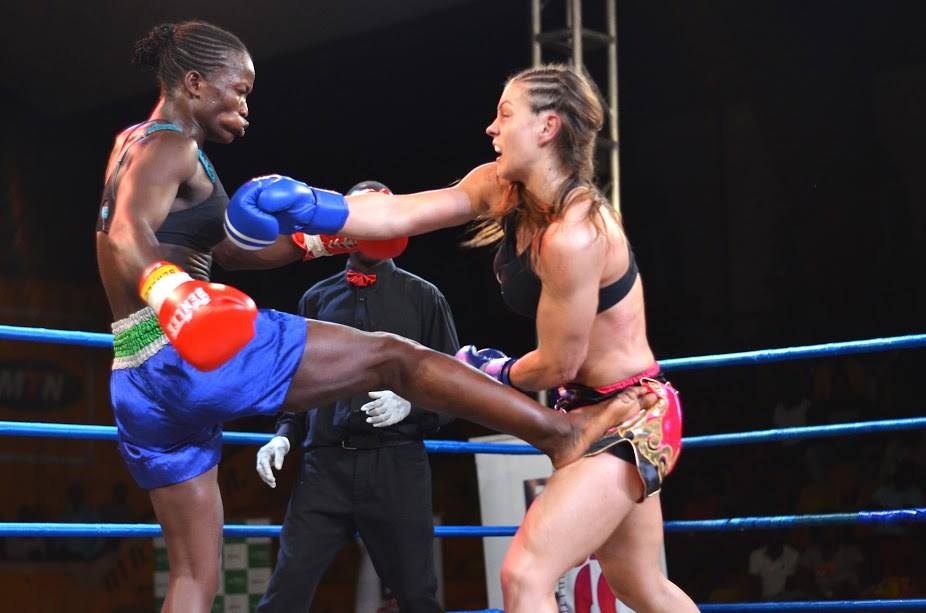 Uganda's leading female kickboxer Patricia Apolot has continued to shine in the game, defeating Austria's Carina Grimmel to defend her title for the third time in a row.
In a fight dubbed Reign of the giants held at MTN Arena in Lugogo on Saturday, Apolot proved a hard nut to crack.
She had earlier defeated Greece's Katerina Abdalla during the European Championships held at the Greek resort town of Santorini from May 1 – 7, 2017, and in the process retained her International Title.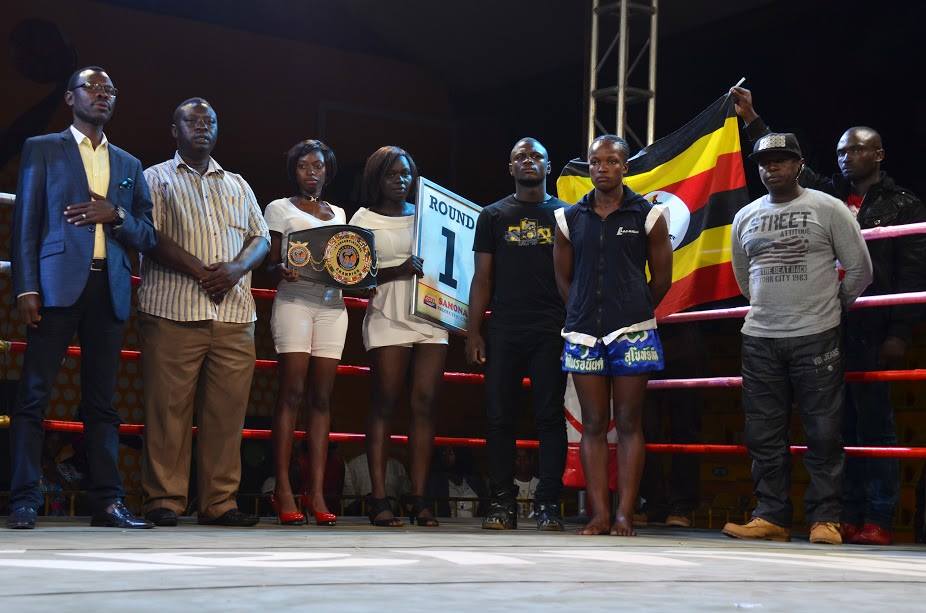 The Hima Cement sponsored fighter was announced winner on points after 4th round, living up to her promise to not let her Ugandan fans down.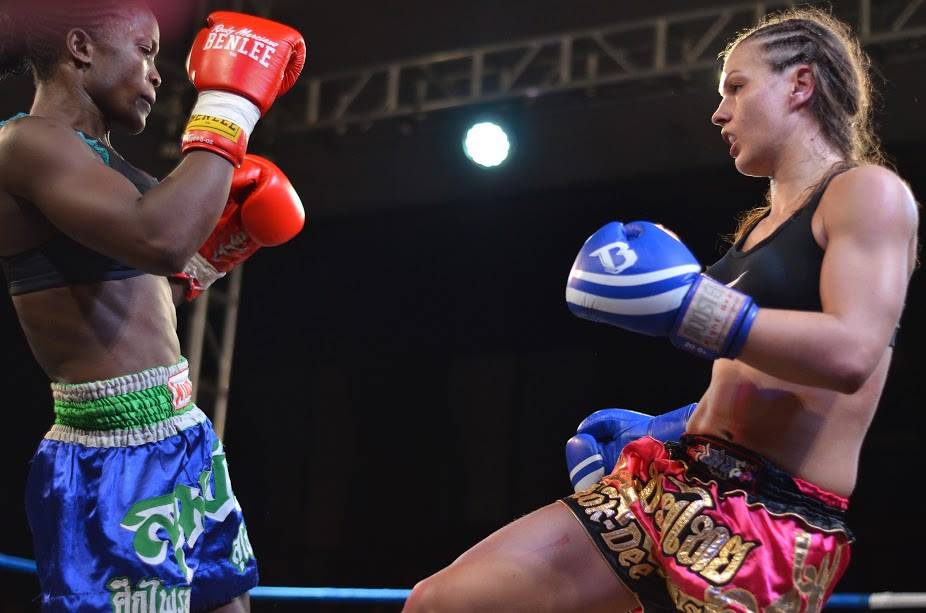 She currently has seven international titles to her name.
Apolot is scheduled to have another international fight in Hungary in June before one other in her homeland, Teso region.