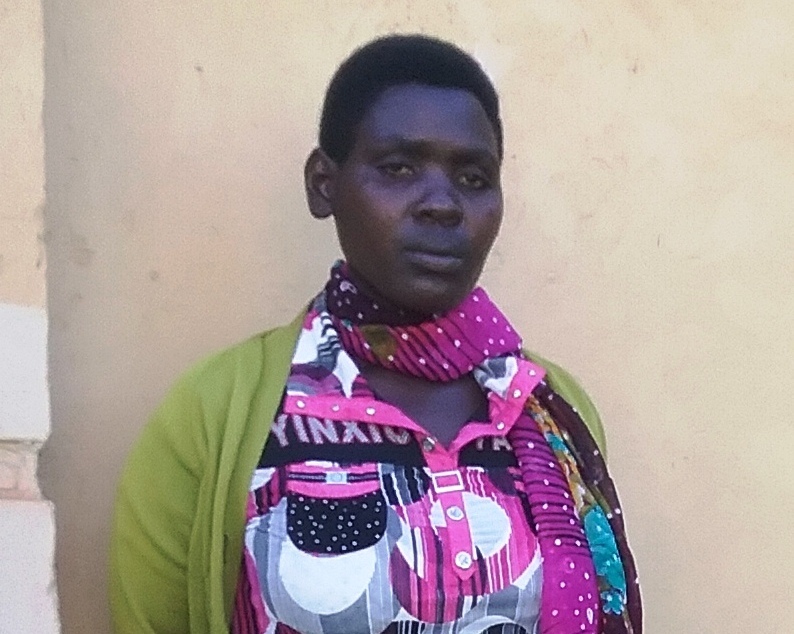 Police in Kigezi have summoned Venerable Edward Mwesigwa, the arch deacon of the Nyabirerema archdeaconry for reportedly neglecting his 16-year old son.
According to Winnie Atusasire, 35, (IN PICTURE) the mother of the child, and a resident of Murandano cell, Bigaga Parish, Butanda Sub County, in Kabale District, the cleric reportedly slept with her in 2002 and impregnated her but has since refused to take care of his son.
has reported a case at Kabale Police station accusing Venerable Mwesigwa to have impregnated her but has since refused to provide for their 16-year old son.
Atusasire alleges that Venerable Mwesigwa, while working as the parish Priest of Rubaya Church of Uganda parish raped her on November 24, 2002 while she had gone to her house to pick balls for youth sports activities.
She claims that she was then a youth leader for Murandano Church of Uganda in Rukore archdeaconry Rubaya Sub County Ndorwa west in Kabale district.
On learning that she had conceived, Atusasire and the cleric agreed that the latter takes care of the child to save his face since he would lose his job if the matter got public and the diocese got wind of this misconduct.
As long as the child was taken care of, Atusasire kept her peace. But she has now come out claiming that the last time the reverend helped her was when he provided a baby shawl worth Shs 20,000 when the baby was going for baptism.
Unable to care for the child single-handedly, Atusasire says she sought audience with Kigezi diocesan secretary Rev Canon Obed Turihoahabwe who referred her to police.
Her complaint has now been registered under file number SD21/08/05/2017 and summons issued to Venerable Mwesigwa according to ASP Elizabeth Ainembabazi, the officer-in-charge of child and family Protection at Kabale police station.
But by publication time, Mwesigwa had denied receiving any summons.
Comments
comments