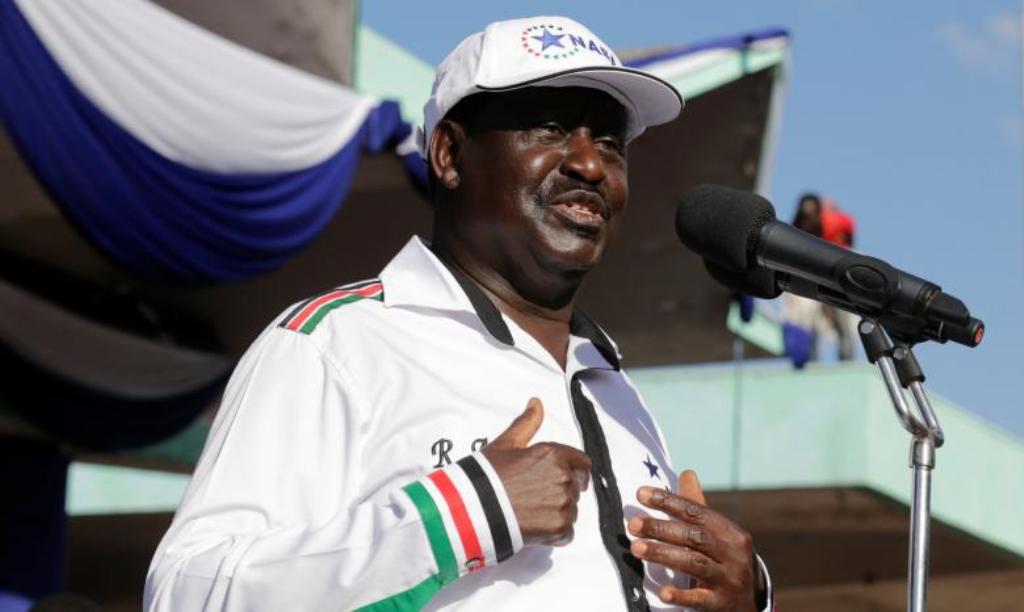 A group of opposition politicians led by Machakos Senator Johnson Muthama made some interesting demands and threats the other day. The same demands were repeated by the National Super Alliance leadership on Sunday in Nakuru. The threats are summarised thus: If the Independent Electoral and Boundaries Commission does not immediately withdraw an appeal it has filed in court, they will disrupt the forthcoming elections in ways they are yet to share with Kenyans.
The first thing we should ask ourselves is who, exactly, is this threat aimed at? Is it the courts, the IEBC, or the 19 million or so Kenyans eager to vote in their leaders on August 8? Will Nasa obstruct only the presidential poll or are they planning to jeopardise the ambitions of Members of County Assembly, Members of Parliament, Woman Representatives, senators and governors also?
Two things make these demands particularly unacceptable. One, it is a blatant attempt to interfere with a judicial process and to influence the conduct of our courts, contradicting the Opposition's rhetoric about the necessity and merits of an independent Judiciary. Secondly, coming only three months to the General Election, these threats bear the risk of slowing down the IEBC's momentum as the electoral commission prepares to conduct a free, fair and credible election. The above notwithstanding, what could be the motive of Nasa telling any citizen whether private or corporate not to seek recourse in a court of law if aggrieved? What could be their interpretation of the rule of law?
Not long ago, Nasa purported to unveil a government structure that is not covered by law. Are we promising Kenyans a whimsical system of administration where those in power arbitrarily decide to trash everybody else, the Constitution notwithstanding?
INDEPENDENT ORGANISATION
The IEBC is an independent organisation that has been created to the last detail through a process heavily influenced by these very politicians, down to who should hold what key position. No wonder Kenyans have questioned Nasa's keenness on going into elections in August. As a matter of course, Nasa has no legitimate ability to stop the elections. They can only do this by inciting their supporters to use violence to disrupt the process. In other words, rather than dedicating themselves to an aggressive issue-based campaign, Nasa is continuing to spread uncertainty not only among the citizens but also among the much sought after tourists and foreign investors by implying that anarchy is an option. This cannot possibly be in the interest of the general population of Kenya. Elections touch the core of our nation and this systematic spread of fear and despondency must stop.
While the government is prepared in every way to counter any criminal acts designed to disrupt this critical democratic process, everyone has a responsibility to communicate a message to his fellow citizens and the world that our confidence and trust in this country goes beyond politics and position of power.
WORK TOGETHER
Nasa is no exception and should not seek to be exempted through utterances that imply that we are prepared to destroy Kenya for whatever excuse!
Any well-meaning politician, religious leader or ordinary mwananchi must work together with others to ensure that the electoral process is concluded successfully. After all, anything that anyone does to stop the elections will mean our beloved country will be significantly hurt in the process.
As we move closer to elections, there are sure to be many decisions by the courts and IEBC that one wishes had been made differently. With their experience, Nasa leaders understand this more than anybody else. This is why we must all bind ourselves to accepting arbitration and resolution through the constitutionally laid bodies and procedures.
Anything else is a sure recipe for anarchy, and a contradiction of the very noble ideals that these politicians so eloquently profess: love for our country, respect for the rule of law, adherence to democratic processes and so on.
Those who think their support bases are best galvanised by endless grandstanding and relentless antics that threaten to sink Kenya into anarchy are enjoined to put the interest of Kenya first.
This is clearly not the time or the place to make irresponsible threats, no matter how much this aligns to some people's political ideology.
Eric Kiraithe is the national government spokesman