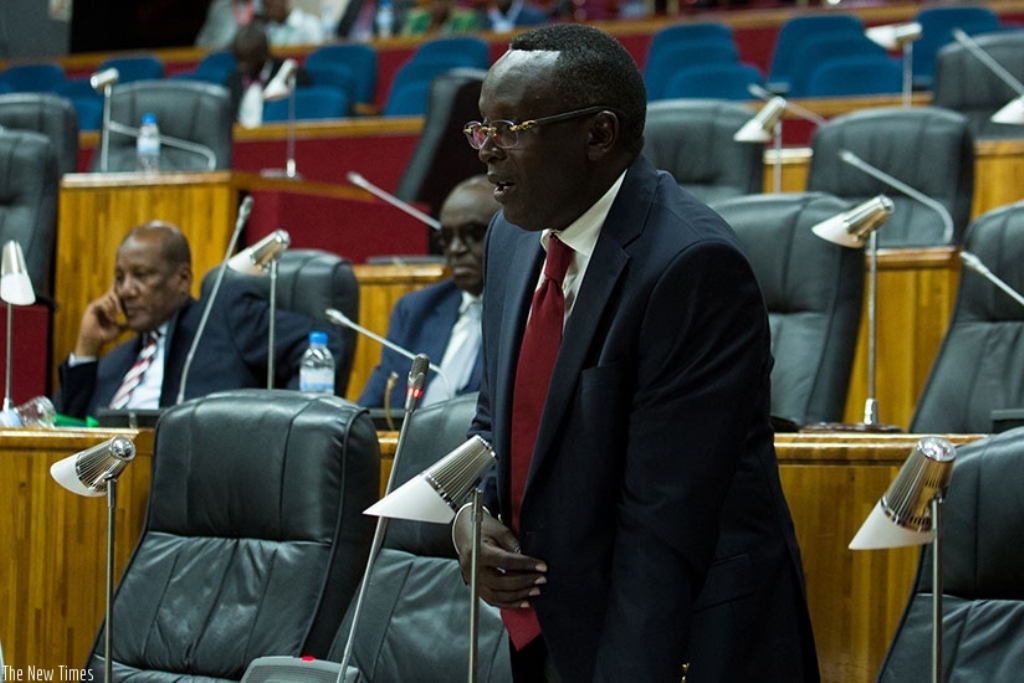 Rwanda's nine representatives to regional Parliament the East African Legislative Assembly (Eala) have been elected by a joint session of lawmakers from the Lower Parliament and Senate on Friday.
These will join other representatives from the six partner states — Rwanda, Uganda, Kenya, Burundi, Tanzania and South Sudan— to form the Eala Parliament.
Each state sends nine representatives.
Those elected are:
RPF INKOTANYI AND ALLIES
Fatuma Ndangiza, former Deputy CEO of Rwanda Governance Board and former high commissioner to Tanzania.
Odda Gasinzigwa
Martin Ngoga
Pierre-Célestin Rwigema
OPPOSITION
Francine Rutazana of the Liberal Party (PL) (replaces Dr Odette Nyiramirimo who has served her two full terms)
François-Xavier Kalinda of the Social Democratic Party (PSD) who retained his seat
WOMEN REPRESENTATIVE
Françoise Uwumukiza, the Chairperson of the National Women Council, replaces Valérie Nyirahabineza
PERSONS LIVING WITH DISABILITIES REPRESENTATIVE
Alex Bahati, a construction entrepreneur, replaces Dr James Ndahiro.
YOUTH REPRESENTATIVE
Jean-Claude Barimuyabo
Comments
comments