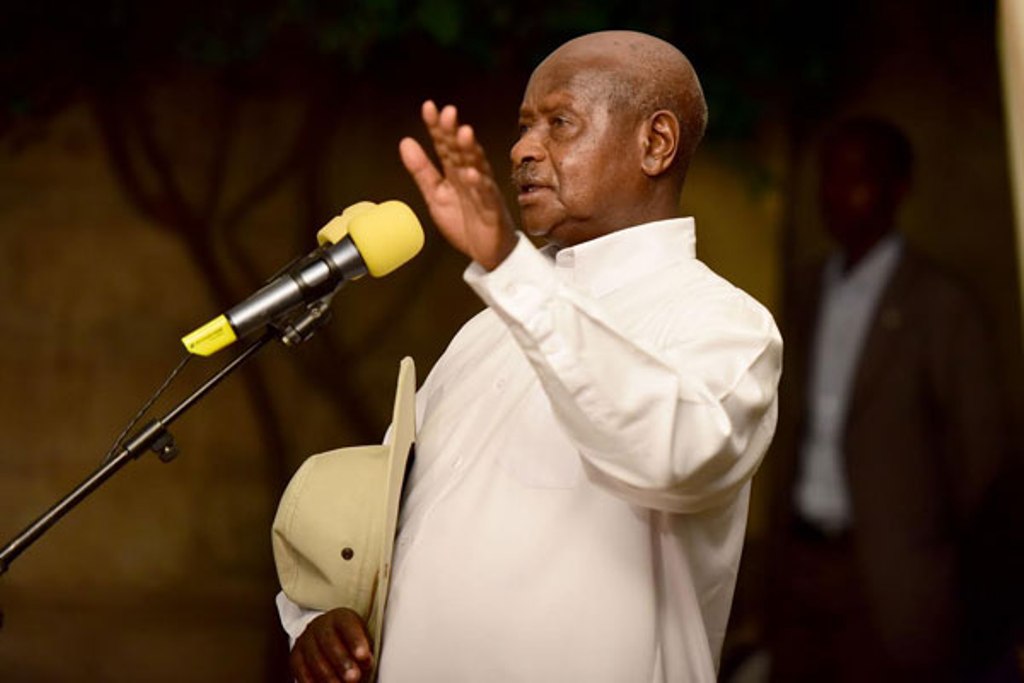 Uganda's President Yoweri Museveni has eulogised former Democratic Party (DP) chairman Boniface Byanyima as a "principled, active and upright politician", an educationist and a revolutionary farmer.
President Museveni praised Mzee Byanyima for rejecting the temptation by as a "principled" politician who rejected overtures by the Uganda People's Congress (UPC) party to join 19 DP MPs who crossed to the UPC side in Parliament in 1962.
He said he was inspired to join DP by the vibrant and consistent Mzee Byanyima the then Nkore North East DP representative in the Legislative Council.
He compared Byanyima to DP's current leaders and said he had his reservations.
"I was a supporter of DP. He was principled one and not like the others. He would stick to what he believed in. When I see these DP [party leaders] of today, I just keep quiet,' he said.
In politics, Mzee Byanyima was eulogised as an upright politician who could not shy away from the principles he believed in.
"When I joined the freedom struggle, although he remained in DP, we remained on good terms although he was worried that I would become a communist. He kept on telling me baitu mwana we toriija kuba omukomyunisiti [But young man: won't you become a communist?],"he reminisced.
Comments
comments