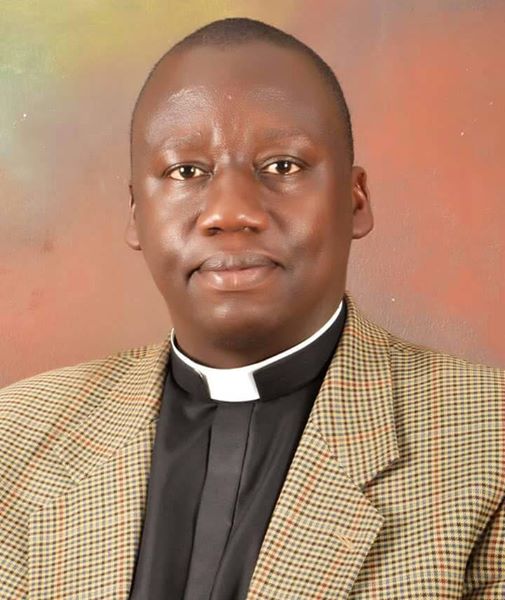 From Kyeitembe Parish, Greater Archdeaconry, West Ankole Diocese
May 10, 2017
To: My Beloved Bishop-Elect
West Ankole Diocese
Dear My Lord Bishop- Elect
RE: MY CONGRATULATION MESSAGE TO YOU
Praise God and His son our saviour Jesus Christ. Congratulations upon your election as the 4th Bishop of West Ankole Diocese. It's a great blessing to have a person of the level of your anointment and I wish you all the best in your divine calling.
However, I would wish to bring this to your attention things that have caused some of your predecessors to stumble and affect the unity of the church of Christ. Below are my observations and request.
The Clergy grabbed the church from the Laity and sold it to Politicians/rulers and the financially privileged: Spiritual Capitalism
You have formed a new trinity. Instead of Father, Son and the Holy Spirit, it is now Clergy, Capital and the State (CCS).
You have kicked the poor from the equation of the gospel. They are just church goers not partakers of the heavenly kingdom. Some churches in West Ankole Diocese are no longer named after Christ and Saints but the rich and financiers of the diocese. An example is my Parish Church of Kyeitembe.
You are now giving earthly leaders symbols of violence and physical protection like Spears, Stools and Shields. This happened here in West Ankole Diocese when your immediate predecessor, the former Bishop presented a Spear, Stool and Shield to President Yoweri Museveni at Katungu Mothers' Union. I expect you to present the political leaders with Holy Bibles and Prayers, and Prayer Books not Spears and Shields. You know after, what happened to this Bishop and the unity our Diocese. He had been misled by Bushenyi Opportunistic Political leadership. Stand by the Canons and dogma of the church of Christ Arisen.
As you attend to funerals, weddings, thanksgivings and baptism of the rich and politically powerful, remember to attend those of the poor as well: they are also part of your flock.
Seek knowledge and wisdom from God, not only from the 'Pillars and Canons' of the diocese.
Be aware of 'Ba Canon abo'. They misled the former Bishop and ended up taking the church and Archbishop to the earthly courts.
Stand against Corruption and never involve the diocese and yourself in Partisan Politics, supporting candidates against others. Guard the sanctity of the church of Christ against this earth's ugly, dirty and temporary politics. For example, I am politically a member of Forum for Democratic Change (FDC), there are those who belong to NRM but we are all under your apostolic guidance. Political Parties are human conventions but the church is ecclesiastical. I know you are an anointed man of God and the devil looms around to fail the anointed ones. I have seen it happen unless the anointed ones stick to virtues and values espoused by the Rock of Ages: Jesus Christ.
Above all, let your Cardinal Mission be preaching of the gospel to the lost, expand the boundaries of the kingdom of God in the Diocese, Province and the World.
God Bless you and your Family My Lord Bishop
I wish you a prosperous consecration Ceremony on May 28, 2017
Denis Twahika is a Member of the Anglican Community, Kyeitembe Parish, West Ankole Diocese
Comments
comments