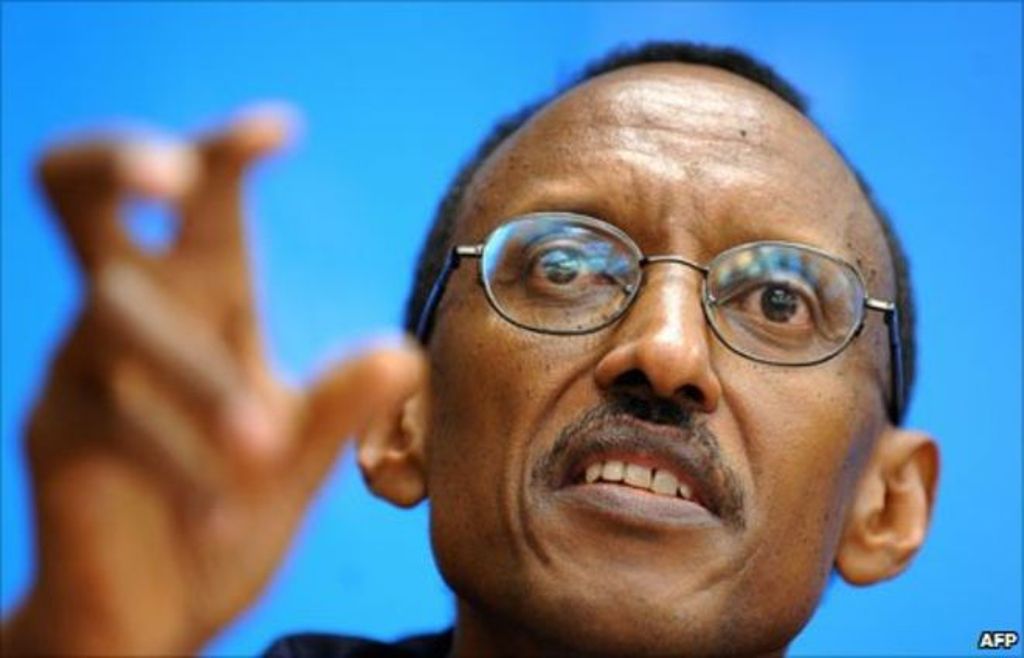 On the evening of Friday August 4, when the results of presidential election will be released in Kigali, commentators are unlikely to be surprised. Unless there is an unexpected occurrence, their only job will be to compare the percentage with which Paul Kagame will have been re-elected, with previous elections.
Ninety-five in 2003, 93 per cent in 2010 and a few points granted to a few competitors. There were two other candidates in the first election, three in the second, and so far three candidates have declared their intent to run in the upcoming elections.
Frank Habineza, leader of the Green Democratic Party (the only opposition party authorized in the last four years) is the only one who can hope to reach 5 per cent of the votes.
Returning to Rwanda in early February, from a long exile in Central Africa followed by Paris, Philippe Mpayimana is a former journalist and who is unknown to the public. He has become the subject of mockery since he showed up for his news conference on a motorcycle due to lack of financial means.
As for Diane Rwigara, she is the daughter of a businessman who was once close to power and died in 2015. Her private life was scandalously exposed on social networks the day after her candidacy announcement – which, in such a conservative country is equivalent to a fatal blow. The source of the leak will without doubt never be known.
'KIGAL-E'. Succession is obviously not the order of the day in Kigali. As politically incorrect as it may seem, very few Rwandans want it because of Paul Kagame's legitimacy, the fear of a future without him and the discipline that defines the society are irrevocable and undeniable. Especially that, as noted by all the African visitors who come back overjoyed, Rwanda has become the symbol of a "successful Africa," with a "knowledge-based economy" on the rise and the ambition to jump to the third industrial revolution and skip the other two.
With start-up incubators in Kigali like the Innovation City, a smaller version of Bangalore, situated 15 km from the capital where Carnegie Mellon University has set up a campus. There, the talk is about e-books, drones, photovoltaic parks and FabLab.
With a 7 per cent projected growth rate for 2017, ranked as the second country in the Doing Business ranking, 95 per cent of the population covered by high-speed internet and 91 per cent by health insurance, a maternal and child mortality rate that has decreased six folds in twenty years: these undisputed Rwandan achievements, to which must be added security, cleanliness and a low corruption rate (4th in the last African ranking of Transparency International), make Paul Kagame, 59, an example for half a dozen of admiring French-speaking heads of state – from Alpha Condé to Ali Bongo Ondimba, from Faure Gnassingbé to Patrice Talon.
Of course, these facts and figures are in stark contrast with: a per capita annual income of $700, a budget dependent on foreign aid by 30 per cent, tightly controlled freedom of expression and association inducing at times a lack of vitality in the political and cultural life.
But there are some unmistakable signs that Paul Kagame's countrymen and women are supportive of the country's deliberate choice of development over democracy: the number of nationals from the diaspora who choose to return to the country largely exceed those who decide to emigrate.
Many of them are young, graduates, enterpreneurs and define themselves as Rwandans before being Hutu or Tutsi. In 'Kigal-e', the most important incubator is that of a post-ethnic society…
Excerpts;-
On August 4, Rwandans will go to the polls to elect their president. You are a candidate, and no one doubts your re-election. How do you explain this complete absence of suspense?
Is this a bad thing? I do not think so. Rwanda has a specific history and a recent past that results in a specific democratic process and electoral behaviour. Wanting to judge them in the context of nations that have not experienced the tragedy of genocide is meaningless and will lead you to never understanding anything that is happening here.
There will be other candidates. Are you worried about them?
We have had to face challenges that are far more serious and painful than this one. Why would you want an election to be a problem for us? That is the lighter of the problems we have to deal with.
Election periods are conducive to promises. What do you promise to Rwandans so that they vote for you?
You know me.
I am known for not giving people false promises. I am not the type to give Rwandans illusions and false promises. I'm a realist, not a populist. We know where we have come from, what we have achieved, what we can and still must do, but also what our limits are. I do not promise anything that I cannot fulfil.
Do not expect anything from me except repeating to Rwandans that they must work together for a better future. I will add one essential point: this election is our business and ours alone. If I claimed to give lessons to the world, then the world would be right to judge me. But this is all about Rwanda and Rwandans. The outside world has no lessons to give us.
Will this seven-year term be your last, even though the Constitution allows you one more?
I think so, yes. And it is likely that I will clarify this point when we begin the electoral campaign. There is a sort of contract between me, on one hand, the RPF party and the Rwandan people, on the other. They wanted, through the constitutional referendum of December 2015, that I continue my work, which I accepted. But the time has come to tell them that they must start thinking, beyond me.
This is your answer to those who think it is impossible to succeed Paul Kagame during his lifetime?
Those who say that do it for a purpose, for a political purpose. This is a baseless assertion.
Yet, the whole equilibrium, the whole Rwandan political system rests on you. You hold the keys. Even your supporters say that if you disappear, the result would be unknown, and everything will have to start all over again. Are you conscious of that?
Things do not work that way. What is important is what we have built is irreversible and will last, with or without Kagame. The new generations of Rwandans have internalised many elements, brought different ideas and learned many lessons.
The fear you express would be justified if the Rwandan society was static, frozen. But it's just the opposite. Similar to our economy, our institutions and our abilities, our society is moving forward on a dynamic path. Even though the Rwandan people want me to continue leading for some time, this dynamism will not stop with my departure. You can be sure of this.
We saw it during the constitutional referendum and we will probably see it again next August: there is a kind of consensus around you. Isn't there a real risk that this unanimity will turn into uniformity, which is the opposite of democracy?
There is no uniformity in Rwanda. It is not because one opinion reaches consensus and wins overwhelmingly over others that there is uniformity. As for unanimity, let me repeat: you can only understand it if you put it in the Rwandan context, not out of it.
How do you justify the fact that there is only one authorised opposition party in Rwanda, the Democratic Green Party?
Rwanda is a nation of rule of law. My job is not to create opposition parties, but to foster an environment in which different ideas and opinions can be expressed. The rest is a matter of law. Do not generalise your own definition of opposition. Too many givers of lessons, too many arrogant Westerners drunk on their own values ​​claim to define on our behalf what freedom means to us.
They consistently label us as "not free". Not because Rwandans have told them so, but because they decided it based on their own criteria – which form the basis of their opinion polls. And when Rwandans tell them that they are free, the reaction is categorical: "You think you are free, but you are not". Their contempt is only matched by their arrogance. Fortunately, here in Rwanda, their impact is non existent.
REPORT/NEW TIMES
Comments
comments