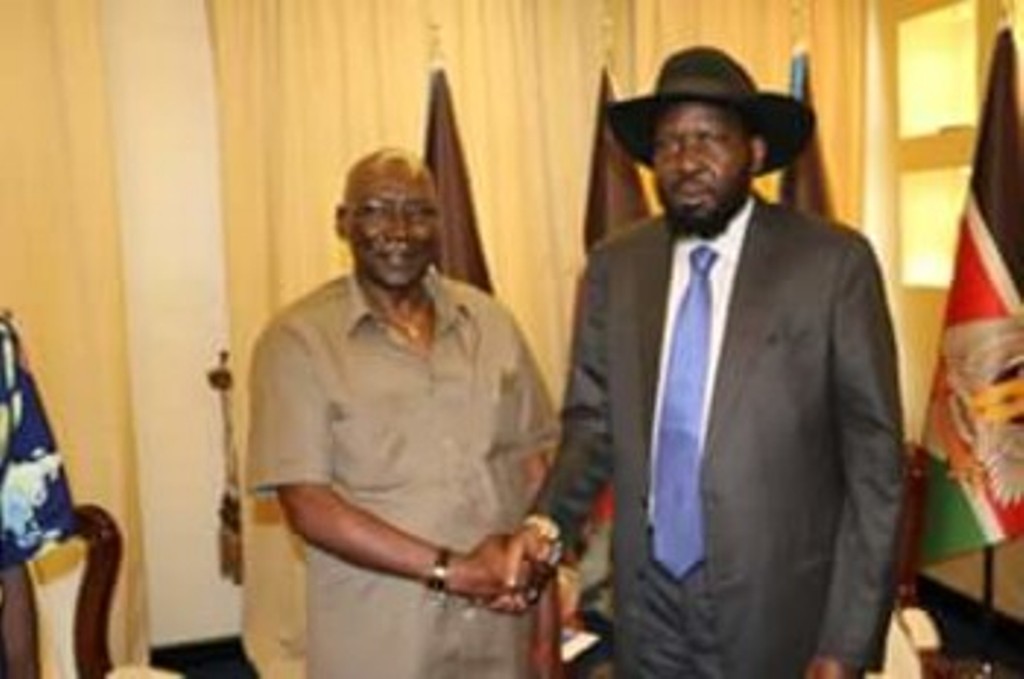 A meeting between South Sudan's President Salva Kiir and sacked former army chief of staff Gen Paul Malong has yieleded fruit after the duo agreed to work together.
President Kiir recently replaced Gen Malong with Gen James Ajongo Mawut in a decree.
Malong would then, together with senior army officers, leave the capital Juba, causing worry that he might join the rebellion against Kiir.
On Saturday, Malong returned to Juba and met Kiir on Sunday evening. But the meeting was inconclusive.
However, another meeting was held on Thursday, May 18, at the presidential palace and was attended by key government officials, including a one Ambassador Telar Riing Deng, one of the officials that reportedly persuaded Malong to return to Juba.
Presidential press secretary Ateny Wek Ateny issued a statement after the Kiir-Malong meeting.
According to the statement, there were protracted discussions between Kiir and Malong, and each accepted they had committed mistakes.
The statement also indicates that the duo agreed to work together and committed to keep peace.
The meeting was also not without nostalgia: they recounted their experience in the liberation struggle – how they had met and worked together.
This reconciliation is expected to restore some sense of certainty on Malong's next move, at least for now, since some had expected him to join sacked vice president Riek Machar's rebellion against Kiir.
Comments
comments