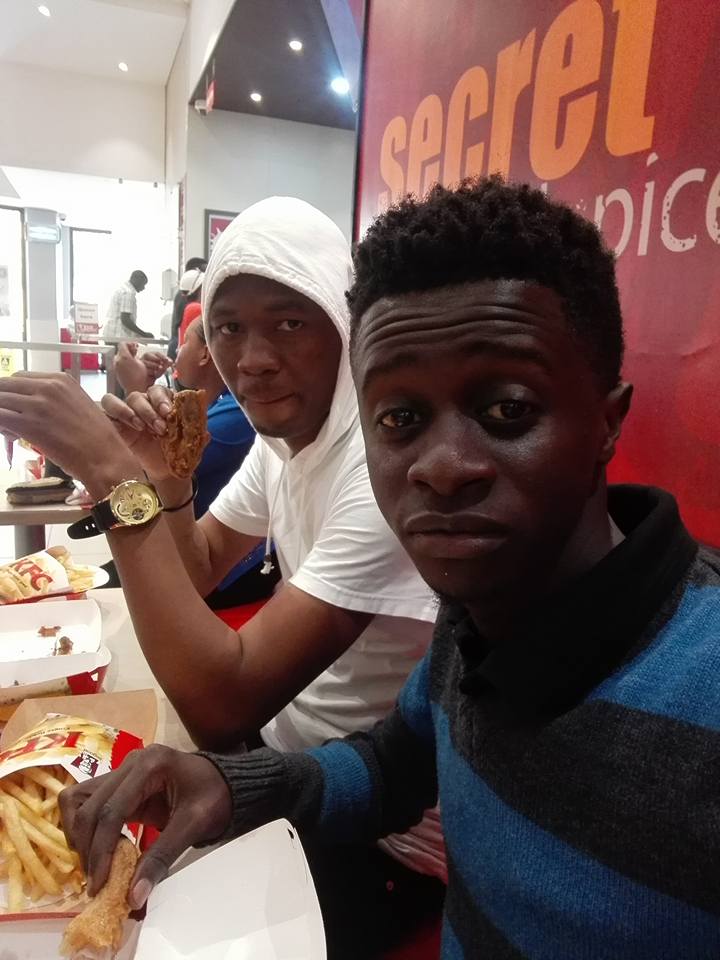 Popular Ugandan afro-po singer, Ibrahim Mayanja aka Big Eye Starboss' manager, Stuart Kagoro has resigned, this website has learnt.
Kagoro, who also formerly worked as a Public Relations personnel for singer Eddy Kenzo, threw in the towel after working with singer Big Eye for over 14 months (Since March 2016).
Among his achievements during his term, Kagooro coordinated what is Big Eye's most successful music concert.
Held in December 2016 at Hotel La Grande in Bwaise, concert dubbed "Nkuziniremu- Self Contained" attracted a mammoth crowd and majority top Ugandan artistes.
Speaking to The Tower Post, Kagoro noted that the development came after mutual consent with the artiste and also revealed his next move.
"I will be concentrating on my pizza business and furthering my studies," he said.
Below is his official statement about the resignation:
"RE: RELIEVE MYSELF OF DUTIES RELATED TO MANAGING SINGER BIG EYE STARBOSS.

I with immediate effect relieve myself of my responsibilities related to managing singer Big Eye StarBoss with whom we have enjoyed over a year of smooth work. This comes after both myself and the artiste consent to the above subject. Big Eye and I concur together we can achieve much more than each of us independently. We also agree that during my tenure there has been a lot to celebrate, most memorably our December 2016 sold out concert. We have with no doubt made lots of money, endorsements and most importantly music.

However, due to constraints beyond control, I step down as manager to Big Eye with immediate effect. There has not been any violent fall outs but rather dialogue that resolved to the subject matter. We continue to enjoy a good working relationship with Big Eye and Big Music.
Shine on Big Eye, shine on Big Music."