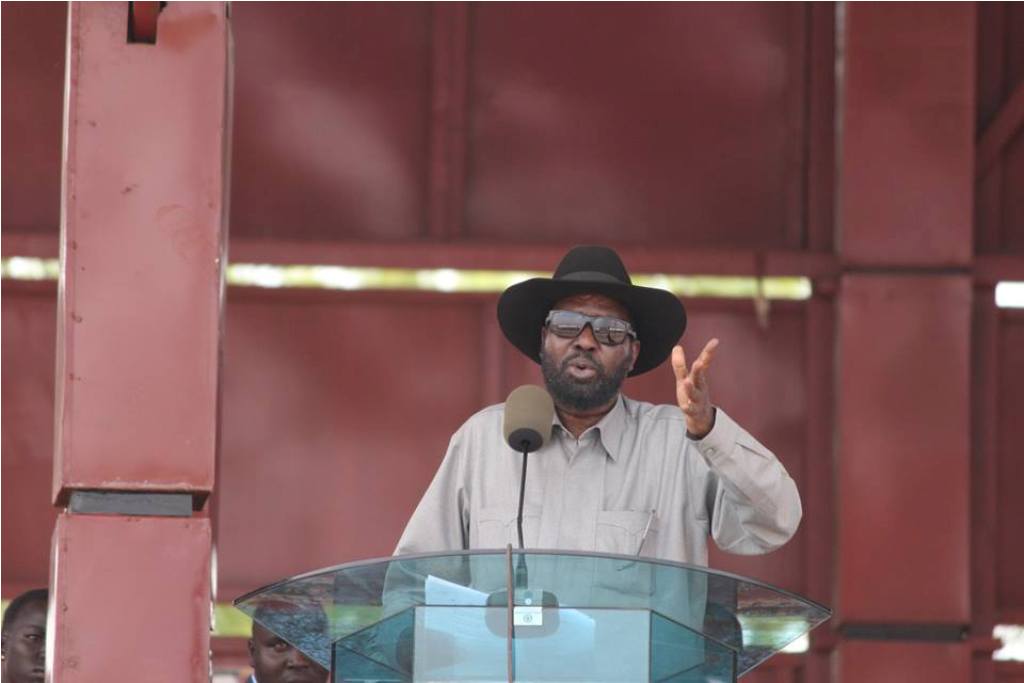 South Sudan president Salva Kiir on has launched the long the national dialogue initiative at Freedom Hall in Juba, and witnessed the swearing in of the national dialogue steering committee.
Acting Chief Justice Gatwech Lul administered the oath to the Steering Committee members at an event attended by Uganda's President Yoweri Museveni, diplomats and senior officials from the region.
But Kiir said all were welcome except his sacked deputy Riek Machar who turned against him in 2013, upsetting independence gains of the world's youngest nation – with a war that has seen many die, others flee the country.
"Everybody is welcome to participate in the dialogue, except Riek Machar," President Kiir said.
According to the president, "If Riek Machar has a delegation, they can come".
Without specifying whether there are other few opposition figures blocked from the dialogue, Kiir also said: ""The opposition forces are invited to come and participate… many of them are welcome".
Ironically, Kiir rallied the opposition (not opposition kingpin Machar) to participate in the dialogue.
"I call on the opposition leaders to embrace the spirit of national unity and join the dialogue," he said.
When Kiir called for national dialogue to end conflict, Machar's allies termed the idea "bogus".
Comments
comments