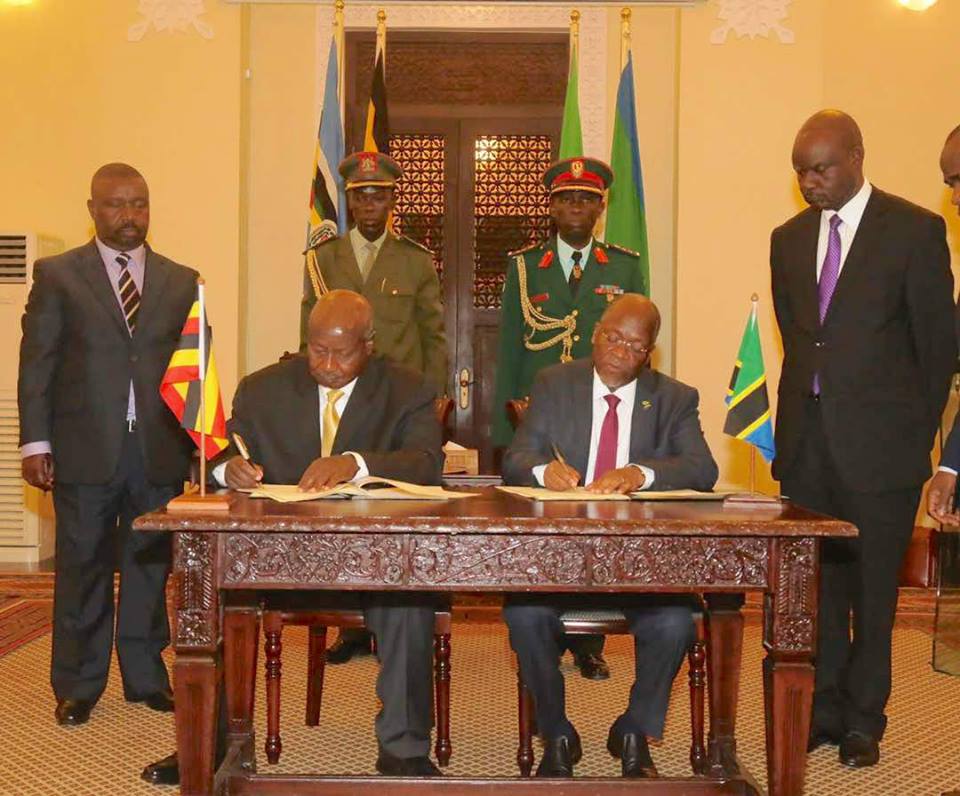 Uganda's President Yoweri Museveni and Tanzania's John Pombe Magufuli held bilateral talks at at State House, Dar-es-alaam at the weekend.
Consequently, the two heads of state signed the East African Crude Oil Pipe Line Agreement (EACOP) in a bid to fast track the construction of the1400km oil pipe line from Hoima to Tanga Port.
Magufuli and Museveni later addressed the press.
"I am very happy to be in this State House where we have signed and concluded all the outstanding issues concerning the oil pipe line agreement.We have agreed that the value added tax to this project is deemed to have been paid," Museveni said.
"We have been negotiating on the terms of this project. It is a realization of the economic and social development of the country. This project will benefit uganda and Tanzania. It is one of the strategic ways for the integration of the East African Community and will strengthen our relationship."
Museveni told the press that he had abandoned the idea of refining oil at home because of the low market.
"Once we found petroleum oil, my idea was to refine it and sell it in the country but they told me that since consumption is low in Uganda, we need to get a way to transport it to other markets hence agreeing on the Tanga-Hoima route," he added.
On his part, Magufuli hailed the project as vital for revenue generation, job creation, and reduction of oil prices in the region.