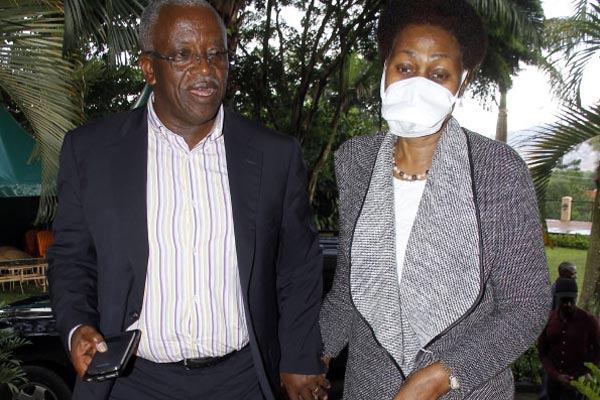 Oxfam executive director Winnie Byanyima has castigated government for neglecting health care, and paying huge sums of money for treatment of top officials abroad.
Recently, government paid close to Shs 400m to treat Jacqueline Mbabazi, wife to former Prime minister and presidential candidate Amama Mbabazi.
However, Uganda's make provisions for Jacqueline's treatment, although some critics have used this to criticize government.
Byanyima, wife to Museveni's four-time challenger Dr Kizza Besigye, told mourners at the burial of her late father Mzee Boniface Byanyima in Ruti, Mbarara on Sunday that it was injustice to have a dysfunctional healthcare system and then spend tax payers' money to treat politicians abroad.
"They [in government] should use the money for healthcare abroad [to better health care]," she said.
"I challenge politicians on both sides [of the political divide] to fight for social justice for the common man."
Comments
comments