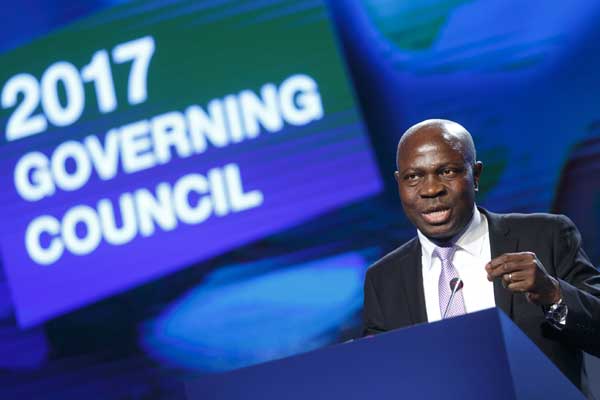 At a time when nearly one million South Sudanese have crossed into northern Uganda, creating one of the world's largest refugee settlements, Gilbert F. Houngbo, President of the International Fund for Agricultural Development (IFAD), arrives in Kampala 25 May to discuss efforts to support small scale farmers and increase food security in the country.
According to a recent analysis, some 4.9 million South Sudanese are food insecure and 100,000 are at risk of famine. The arrival of nearly one million refugees in Uganda puts additional strain on local farmers and food production. The situation underscores the fact that rural areas are often neglected by development but are crucial for national and global food security.
"While humanitarian relief is essential in times of crisis, long-term development is essential to providing lasting solutions and prevent greater suffering and loss in the future," said Houngbo. "That is why the work we are doing with Uganda is so important to help people have better opportunities for their future while having enough food to feed their families."
While in Kampala, the President of IFAD will meet with Ugandan Deputy Prime Minister Moses Ali. He will also deliver a keynote address at the closing session of the Regional Implementation Workshop which will bring policy makers and development practitioners together to discuss innovative approaches to expanding access to financial services for rural people.
Later, Houngbo will join Vincent Ssempijja, Minister of Agriculture, Animal Industry and Fisheries and Keyeyune Haruna Kasolo, Minister of State for Microfinance, in the districts of Mayuge, Pallisa and Iganga to meet with rural people benefiting from an IFAD-supported project designed to sustainably increase access to financial services. IFAD currently provides funding for four projects in Uganda.
Since 1979, IFAD has financed 16 rural development programmes and projects in Uganda for a total cost of US$1.4 billion of which $385.7 million was from IFAD resources. An estimated 5 million households benefited from these activities.
Comments
comments