RwandAir has received another Boeing 737-800 Next Generation that the national carrier says will grow its presence and competitiveness, especially in the skies of West Africa.
The brand new aircraft touched down at Kigali International Airport in the afternoon, less than 48 hours after it set off from Seattle in the US.
According to the airline's officials, the latest aircraft is part of a lease agreement signed in December 2015 between RwandAir and Aircraft Lease Corporation, an American-based firm.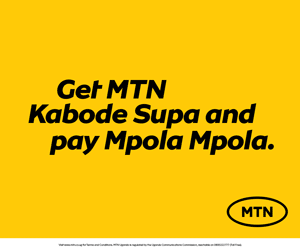 The first was delivered in November last year.
It is equipped with in-flight connectivity on a line-fit programme, including Wi-Fi giving passengers a real time experience and comfort.
This latest acquisition increases the national carrier's fleet to 12 aircraft and reflects the airline's commitment to help connect the continent and the entire world, according to Col Chance Ndagano, the chief executive of RwandAir.
"We are undergoing impressive growth and expect that the arrival of the new aircraft will further facilitate our expansion in West Africa and other markets around the world," he said.
RwandAir will always strive to ensure safety and enhanced operational efficiency, Ndagano added.
"This aircraft is RwandAir's fourth of its kind. It comes to enable new connections on the continent and beyond, as the airline continues to foster economic exchange between Rwanda and the rest of the world," he said.
The aircraft is configured in a dual class cabin comfortably seating 16 passengers in business class and 138 in economy.
It delivers the superior reliability, fuel efficiency and high-value returns operators require in competitive market.
The aircraft's exceptional versatility, lower maintenance and operating costs provide a competitive edge regardless of business model or market.
The new plane will enable service of new destinations in Africa such as Conakry (Guinea), Bamako (Mali), and Dakar (Senegal), among others.
RwandAir is counting on the modern aircraft to improve its capacity in terms of seats and competitiveness around the globe.
Report: NewTimes Rwanda
Comments
comments