Vivo Energy Uganda the company that distributes and markets Shell branded fuels and lubricants, has hired a new managing director, Gilbert Assi.
This appointment follows the successful leadership of the company by Hans Paulsen over the past three years.
Mr. Assi brings a wealth of experience having worked with Vivo Energy and Shell for the past 20 years in several leadership positions, most recently as the Group Head of Distribution.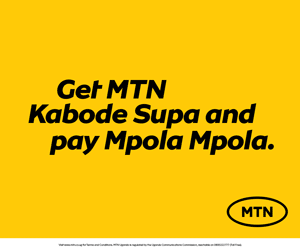 Prior to this he spent two years as managing director of LPSA, Vivo Energy's joint-venture transport, storage and shipping company in Madagascar, where he very successfully led the operation of over 300 employees at 23 depots, a pipeline network and two barges.
During his career with Vivo Energy and Shell, Mr. Assi has also had roles as the Supply and Distribution manager in both Côte d'Ivoire and Senegal, been the General Manager of Société Guineenne des Petroles in Guinea, and held a regional HSSE manager role.
He qualified as an energetics engineer from the National Polytechnic Institute Felix Houphouet-Boigny in Côte d'Ivoire.
Mr. Paulsen has been promoted to a new more senior role in the Vivo Energy Group. In this new role, Mr. Paulsen will be working across all countries in Africa where Vivo Energy operates on a new project to improve our business and increase our customer focus and customer experience.
Commenting on the new appointments Christian Chammas, CEO of the Vivo Energy group, said: "I would like to thank Hans Paulsen for the outstanding contribution he has made as MD of Vivo Energy Uganda and for all his work to build the company into the successful business it is today.
I am certain that Gilbert Assi will build on this success to steer the organisation to even greater achievements."
Comments
comments