A number of conspiracy theories have developed surrounding the 'demise' of popular businessman and city socialite Ivan Semwanga.
Semwanga reportedly died on Thursday May 25 at the South African based Steve Biko Academic Hospital in Pretoria.
Reports by Ugandans in South Africa indicated that the tycoon succumbed to coronary heart disease. He reportedly suffered a stroke that put him into comma for close to a fortnight before he breathed his last.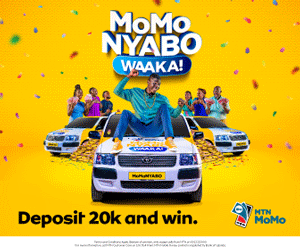 His 'body' was flown into the country on the afternoon of Sunday May 28, and escorted by a cavalcade of posh cars, was chauffeured to Mengo hospital where it was re-examined.
It was later transported to his Muyenga estate for a vigil and "public viewing" although none of the people at the vigil laid an eye on it.
Baganda Custom of Paying Last Respects
It is a common culture in Baganda that relatives and friends get to lay an eye on a body of any deceased person before they are laid to rest.
This is normally done in church during a requiem mass, at home during the night vigil and sometimes on the real burial day.
Most Ugandan tabloids also like to take pictures of dead bodies which they publish although none of Semwanga's was published.
From the time the 'body' arrived in Uganda to the time when it was put into the grave, no one was allowed to lay eyes on it.
This has since raised questions about the person who was in the casket.
Illuminati
Local newspaper Kamunye on Friday published an article that Semwanga was involved in a standoff with illuminati prophets, saying it could be the cause of his said death.
They in their subsequent publications indicated that the prophets had asked him to sacrifice a child in order to retain his health which he didn't agree too.
Also word making rounds is that the don could have been taken by the "gods of the water" since "he got his wealth from under the lake."
None of these claims can be substantiated at the moment.
Debts
Another theory has developed claiming that the spendthrift has been faced by a big debt which he intended to skip by pronouncing himself dead.
Social media posts and videos have said that Semwanga had a big debt and his debtors were seriously hunting for him.
They allege that the businessman connived with his ex-wife Zari and his friends to help him survive the daunting debt.
"He is currently in Lebanon doing plastic surgery and will appear in part two," said one of the critics on Facebook.
"Whoever is shedding tears for Semwanga should dry them up and go to work. Why do you think Zari and his children don't seem too bothered?" wondered another individual on facebook.
Semwanga family & Zari's actions
From the time when Semwanga was said to be in comma, Zari started claiming her children's share of Semwanga's property, something which raised dust between her and Semwanga's family members.
The family argued that Zari had no right to claim anything from Semwanga since she had made her decision to leave him and go for Tanzanian singer Diamond Pltinum.
They further asked that Zari's children be taken for a DNA test to confirm if they were really fathered by Semwanga.
In an interesting turn of events, the two parties which were furiously conflicting reconciled and called for togetherness during the requiem mass on Monday.
The 'burial' later proceeded without mention of the wrangles over property until now.
These factors have also raised questions about whether the businessman is really dead.
Popularity Prank
Ivan Semwanga and his Rich Gang crew have been known to seek popularity in whatever way possible through staging expensive parties, splashing cash in bars among many other things.
Staging a death has also been perceived as a publicity stunt for the rich gang to command headlines in the country and the region at large.
Indeed, for the last one week, Ivan Semwanga and the Rich Gang have been the news.
Splashing Money in the Grave
Another theory rotates on the essence of splashing money in the grave instead of contributing it to the children's trust fund.
With Semwanga dead, his children who are still in school would face hardships in life.
Splashing money in the grave seemed like an indicator that children didn't need help since "their father was alive."
Many other theories continue to come up but according to the talk on social media, not many are convinced that the businessman is dead.
Comments
comments