The start of the operations of the Standard Gauge Railway (SGR) will not kill business for public transport operators in the country, Kenyan President Uhuru Kenyatta has assured.
Kenyatta said SGR will instead create more opportunities for matatu and boda boda operators as he directed the Ministry of Transport and Infrastructure to put up a matatu terminus at every SGR station to facilitate ease transportation of passengers.
"The public transport sector plays a key role in our economy and we will always work to facilitate its operations," President Kenyatta said.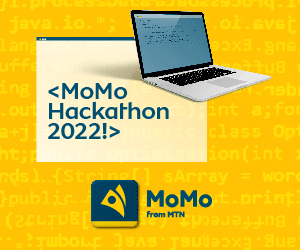 On Wednesday, Kenyatta delivered the "Madaraka Express" SGR to Nairobi, fulfilling one of his key promises.
For buses, President Kenyatta said his administration is constructing roads across the country and opening up areas where the buses can operate.
"For example, there were only three buses plying the north eastern route but today we have over 30 because we have improved the road. It also used to take up to three days to travel to the region but now it only takes hours," the President said.
The Kenyan President spoke on Sunday at State House, Nakuru, where he met over 1000 representatives of matatu and boda boda operators drawn from all corners of the country.
President Kenyatta asked the public transport operators to take advantage of the opportunities being created in the sector, citing the example of the Government's 'Build Operate Transfer' initiative as one area where they could invest in.
Speaking on behalf of the matatu and boda boda operators, Matatu Owners Association Chairman Simon Kimutai declared their support for President Kenyatta's re-election bid.
"We thank you for the reforms you have initiated in the public transport sector that have enabled us to operate with ease and to provide effective services. And we say with one voice as matatu and boda boda operators that the Presidential candidate of our choice is Uhuru Kenyatta," Mr Kimutati said.
To affirm their support to President Kenyatta's re-election, Mr Kimutai said matatus will provide free transport to the aged and people living with disabilities to enable them to vote on August 8.
The Matatu Association Chairman Kimutai said the Jubilee administration's development record, especially in the infrastructure and transport sector is self-evident.
"We are proud of what your administration has done to support our operations. We now have better roads and getting documents required for our transport businesses has been made easier through the digitisation of the systems," Mr Kimutai said.
President Kenyatta said his administration will continue working with matatu and boda boda operators in its quest to provide effective transport to Kenyans at an affordable cost.
He directed the Ministries of Transport and Infrastructure together with that of the National Treasury to streamline taxation so that public transport operators can buy vehicles at lower prices.
And as the Government works to lower the prices of vehicles for public transport operators, President Kenyatta asked them to also ensure Kenyans who use their vehicles  benefit by lowering fares.
The meeting was also attended by Deputy President William Ruto and Transport and Infrastructure Cabinet Secretary James Macharia.
Comments
comments