South Sudan armed opposition faction under the leadership of the country's former First Vice-President, Riek Machar have downplayed the significance of a peace deal inked between government and a rebel faction based in Yei River state.
The Tower Post reported that the accord was signed on Sunday June 4 by Brig. Gen. Hillary Edson Yakani on behalf of Sudan People's Liberation Army-In-Opposition (SPLA IO). Maj. Gen. Marshal Babanen signed on behalf of the government.
The rebel faction, according to a communiqué issued after days of negotiations in the Uganda capital, Kampala, declared a permanent ceasefire that took immediate effect from 5 June, 2017.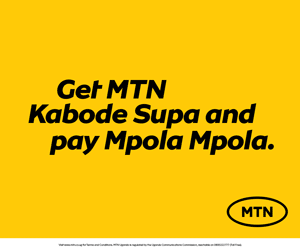 But Col. Lam Paul, a deputy rebel spokesperson in a statement issued Monday, described the Kampala talks as "nonsense", saying the agreement served individuals with no political and military might.
"Hilary Yakani has never been a member [of the SPLM-IO], leave alone an officer of the SPLA -IO, he was rescued together with some of our politicians from Juba last year after the July fight. He was not trained or commissioned by the SPLA-IO and so he cannot sign any agreement on behalf of the SPLA –IO," Lam reportedly said.
The SPLM-IO official also questioned the credibility of the defectors, and wondered why senior military officer allied to the group in Yei River state did not know about the Kampala peace agreement.
"SPLA-IO is under the leadership of Dr. Riek Machar Teny [and] that means any agreement has to be signed by him. He should be the one to do it as our commander in chief, not any other person. What is happening in Kampala is just a project of Governor [Moses] Lokonga and his agent Bishop Elias to help them during these economic crises in South Sudan," Lam further said.
"This group that met in Kampala does not have foot soldiers on the ground in Yei River state and so government should not think they can roam around Yei without clashing with the SPLA-IO," he added.
According to the rebel official, any meaningful peace deal capable of the ending the conflict in South Sudan should involve all leaders.
Renewed violence broke out in the South Sudan capital, Juba in July 2016, forcing the country's rebel leader who was part of the coalition government to flee the young nation. He now lives in South Africa.
The South Sudanese conflict has killed tens of thousands of people, displaced over two million people from their homes, while thousands have been earmarked to face starvation in coming months.
Comments
comments