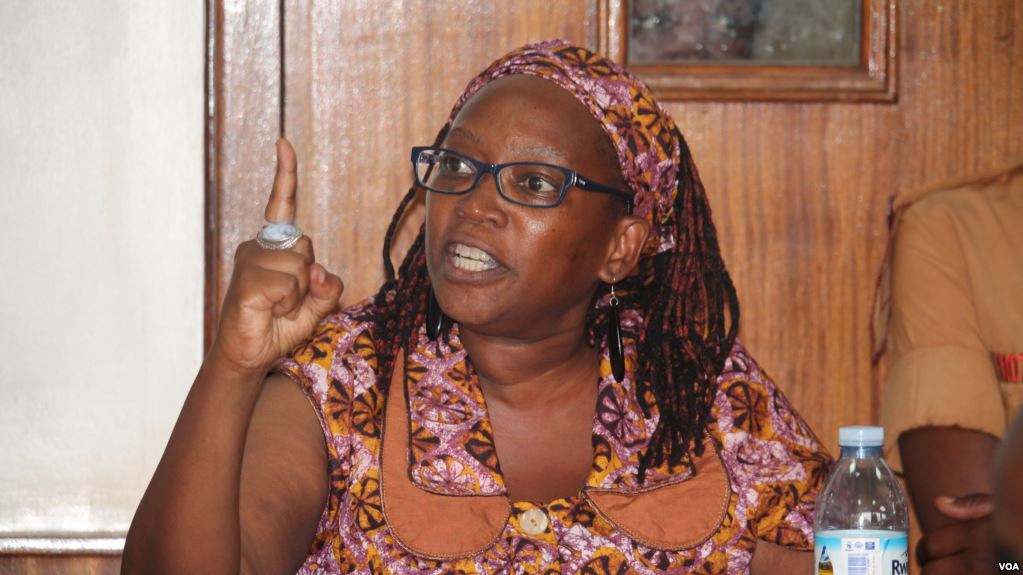 Makerere University researcher Stella Nyanzi's bail is on the line after state prosecution complained that she had flouted all the rules governing her temporary freedom from Luzira Prison.
On Wednesday, state prosecutor Jonathan Muwaganya told Buganda Road Chief Magistrate's Court that Dr Nyanzi had flouted subjudice rules through her Facebook posts.
Nyanzi is currently facing charges of offensive communication and cyber harassment for, among others, allegedly referring to Uganda's three-decade ruler Yoweri Museveni as #APairOfButtocks.
Muwaganya complained to Magistrate James Ereemye: "Your honour, when the accused was being granted bail she was warned and the defence team was put on duty to ensure that she did not defy the sub judice rule in posts on her Facebook page."
"I raise this matter not that I am personally bothered. I am very conscious of the riding duty of the profession of court and members that comprise it and the duty of this court to protect it. Your honour, if court deems the accused person's acts as unwarranted attack on court, please exercise the first option of bail cancellation."
But Dr Nyanzi's lawyer Peter Walubiri asked for more time: "I personally need to peruse through the bail terms."
Walubiri also requested that Prosecutor Muwaganya stops handling the Nyanzi case since he had now become a complainant.
"Since the prosecutor [Muwaganya] is the complainant in this particular matter it would be better for the investigations to be prosecuted by another person," he said.
Magistrate Ereemye gave both Nyanzi and Muwaganya up to June 15 to discuss the matter out of court.