South Sudan President Salva Kiir said he will not accept being forced to step down by force, insisting it would set a bad precedent for the country.
Kiir made these remarks during a meeting with Akobo state governor, Johnson Gony Biliu, who was in Juba to brief him on the current security and humanitarian situation in the area.
Biliu was accompanied to the South Sudan capital by his Bieh state counterpart, Moses Majok.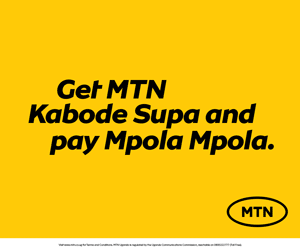 "You need to talk to your communities, to local leadership, chiefs and you about the importance of the national dialogue which has started the process. They have set up committees. Some will go to those in the diaspora and to refugee camps in countries in the region to where people have gone. Other committees will go to states and different places within the country," said Kiir.
He added, "This is the only way to stop this war and return the country to the path of peace so that people get the opportunity to go for elections and make their own choices, not through violence".
During the meeting, Kiir lauded efforts of the two governors and asked them to continue with the efforts of mobilisation for peaceful settlement of the conflict to allow people regain hope and trust.
"Your efforts through these briefings are commendable and you should ahead so that our people understand and embrace peace because it is through peace that people can only make choices. You know I did not into this position by violent means," said Kiir.
Kiir, elected as president in March 2010, vowed not to accept forceful removal from power.
"They [citizens] want peace and I will not accept to let them down and step down by force," stressed the South Sudanese leader, who said the unity government will ensure peace returns to the young nation.
South Sudan was plunged into conflict in December 2013 as the rivalry between President Kiir and his then-vice president, Riek Machar, turned into a civil war. Since then, the fighting, which has often been along ethnic lines, triggered Africa's worst refugee crisis, with over three million people fleeing their homes
Comments
comments