The King of Buganda Kingdom, Kabaka Ronald Muwenda Mutebi, ailing veteran politician Ssebaana Kizito in hospital.
Ssebaana, the former Democratic Party (DP) President, ex-member of Buganda's Parliament and shareholder in Buganda's CBS FM, is currently hospitalised at Nakasero Hospital-Kampala where he was rushed after he suffered multiple strokes last week.
The Kabaka visited Ssebaana on Sunday and was received by the Managing Director of Statewide Insurance Company (Swico), J W Kiwanuka. Ssebaana is a Swico co-founder.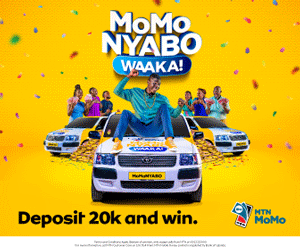 The king spent a few minutes in Ssebaana's ward room. After the visit, the king's publicist, Dick Kasolo, said in a statement: "Doctors have assured the Kabaka that Mr Ssebaana is responsive to treatment although he is still unable to speak. They anticipate he will get well soon."
Comments
comments