Alliance Française's Fête de la Musique came to a festive close on Saturday night (June 24) with its main concert at École Française on Kampala's Lugogo Bypass.
The week-long music festival, which started in France in 1982, shone a light on some of Uganda's greatest yet little know musical talents in the world music and hiphop genres, which all came together on one stage at the final show.
The concert started out with a young choir from École Française, then once the sun set, singer-instrumentalists Apio Moro and Haka Mukiiga took the stage.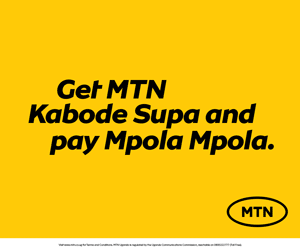 They were followed by Janzi Band's Ssewa James and Giovani who presented an energetic mix or Ugandan traditional and world music styles that got the audience dancing along.
Next up was Mame N'Diak and Jackie Akello, who also performed with a band and energetic traditional dancers, energizing the crowd. Celebrated Ugandan dancer and now DJ Faisal Mostrixx then took the stage to present his new and very danceable tracks, which blended Ugandan rhythms with electronic dance music that had everyone up and dancing.
The audience was then treated to breakdance moves with cool footwork and gymnastic effects when Breakdance Project Uganda took the stage along with Abramz and Sylvester, and MC Jora.
As the evening deepened into night, the concert took a turn toward more serious hiphop as the penultimate act took the stage: French-rapping Congolese duo Kongoloko.
Finally, Navio closed down the show with a strong set of his hits, and with that, soon after midnight, the festival officially came to an end.
Fête de la Musique 2017 enjoyed a seven day run in Kampala, opening with a concert of poets and singer/song writers at QuePasa on Sunday, followed by a concert at the National theatre on Monday and "Sentire" perfume concert by French artiste Laurent Assoulen at Sheraton on Wednesday. On Thursday, Alliance Française hosted a hiphop night with Breakdance Project Uganda, including a film screening and rap contest.
The annual festival, which is modeled around France's World Music Day, showcased a wide range of Ugandan talent and served to remind Uganda that in addition to offering French lessons, Alliance Française is a long time supporter of Ugandan music with a strong interest in uplifting talented upcoming artists.
Here are photos from the main concert:
Comments
comments