Rwandan President Paul Kagame has met and held discussions with Dr Matshidiso Moeti, the World Health Organisation's (WHO) regional director for Africa.
The meeting happened Thursday at Village Urugwiro in Kigali.
After the meeting Dr Moeti told reporters that the she and the president had discussed ways of improving healthcare and how Rwanda could inspire Africa on the attainment of SDGs.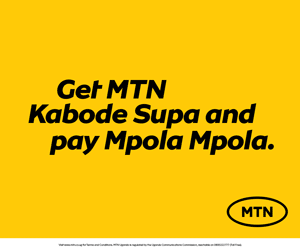 "We have had a very interesting meeting with several stakeholders about how to improve health and to contribute to SDGs in Africa using the inspiration of Rwanda as an example. This is a country that has really made tremendous progress in development including in health, particularly along the line of having equitable and fair access to healthcare to all the citizens," she said.
"We came here to be inspired by the very clear vision of President Kagame and the government and by the action that has followed what the government decided to do."
She hailed Rwanda's health insurance policy and added that it was worth replicating.
"Whether people are rich or in the lower income bracket, they all have a very good insurance system starting with community-based insurance system (Mutuelle de santé) and also finding ways to provide insurance to people in other circumstances. One of the principles which was adopted here, which we can share with other countries, is to have people at all levels of socio-economic ladder make the contribution that they can make to their health insurance."
Comments
comments