Thousands of music lovers from all walks of life stormed Lugogo Cricket Oval in Kampala to attend Ugandan music giant Jose Chameleone's 2017 music concert dubbed "Legend – Hit After Hit".
Revelers started arriving at Lugogo as early as 4:00PM and by 9:00PM the venue was packed.
The Bell Larger sponsored event was hosted by a number of renowned MCs including Dagy Nyce, Ticha Ticha, MC Kats, MC Percy, Galaxy FM's DJ Nimrod and Bukedde TV's Fifi Da Queen among others.
DJ Shiru and DJ Aberto from Western Uganda took charge of the decks.
Leone Island musicians and many other top artistes performed at the event before Jose Chameleone stepped on stage.
Some of the artistes that performed at the concert include Gravity Omutujju who performed his hit songs "Musomesa" and "Nfanana Zuena".
Dancehall singer Ziza Bafana also turned up the heat with "Tuli Majje" while Vampino performed the fan's favorite, "Smart Wire".
DJ Michael also performed at the event.
Jose Chameleone's blood brother, singer Pallaso put up an energetic act, performing many of his hit songs like "Go Down Low" and "Wololo" among others before inviting female singer Full Figure to perform their collabo "Mukyakale".
Pallaso ended his performance with his hit song "Mama", which saw him reach for his mother in the audience to dance with her.
Popular Ugandan music duo singers Radio and Weasel also put up a great performance at Chameleone's successful concert.
The duo performed a number of their hit songs amidst cheers from the crowd.
In the middle of Radio and Weasel's performance, newly elected Kyadondo East MP singer Bobi Wine made a grand entry into the VIP section with his Fire Base Crew, drawing all the fans' attention.
Bobi Wine and his team would later get seats and enjoy the show.
At a few minutes past 11:00PM, Jose Chameleone stepped on stage clad in an austronuant-like costume and helmet, amidst cheers from the crowd.
He started his performance with his hit song "Nga Bwewakolanga" and went on to perform his other songs hit after hit.
At around midnight, the "Wale Wale" hit maker received orders from Kampala City Council Authority to end his concert as per the authority's usual requirement to have concerts happening in Kampala City area to end by mid night.
The singer however declined to leave the stage and asked to be allowed to perform until 1:00AM.
He then thrilled the crowd with more hit songs until a few minutes to 1:00AM when he thanked his fans for supporting him and attending his concert before he left the stage.
We have the photos: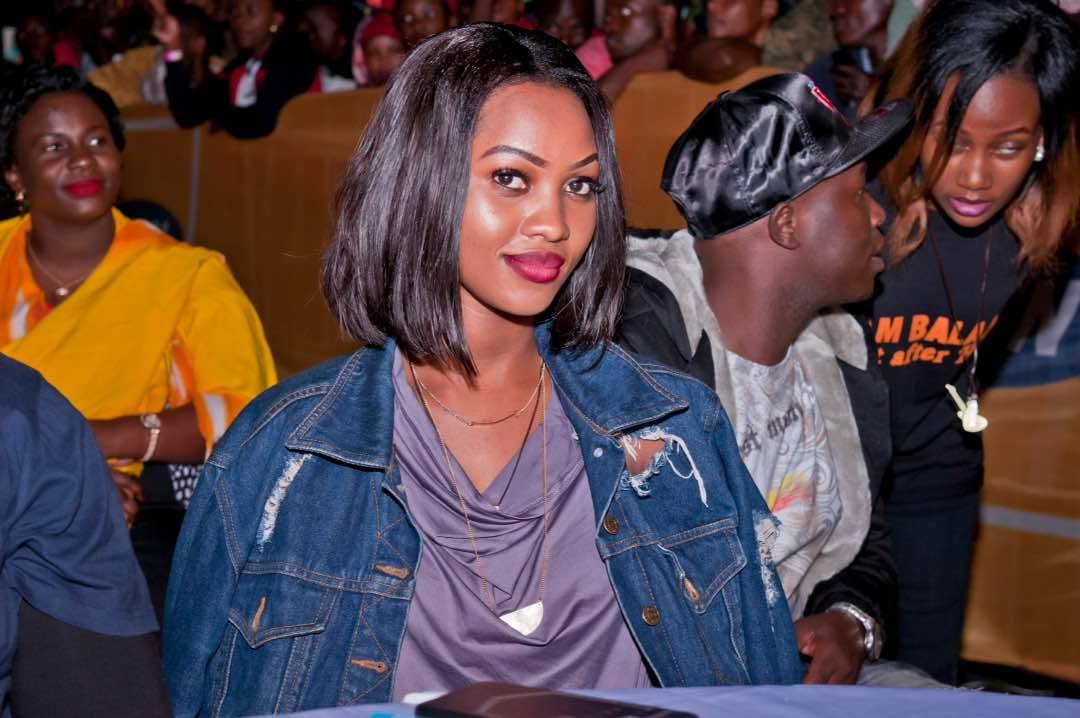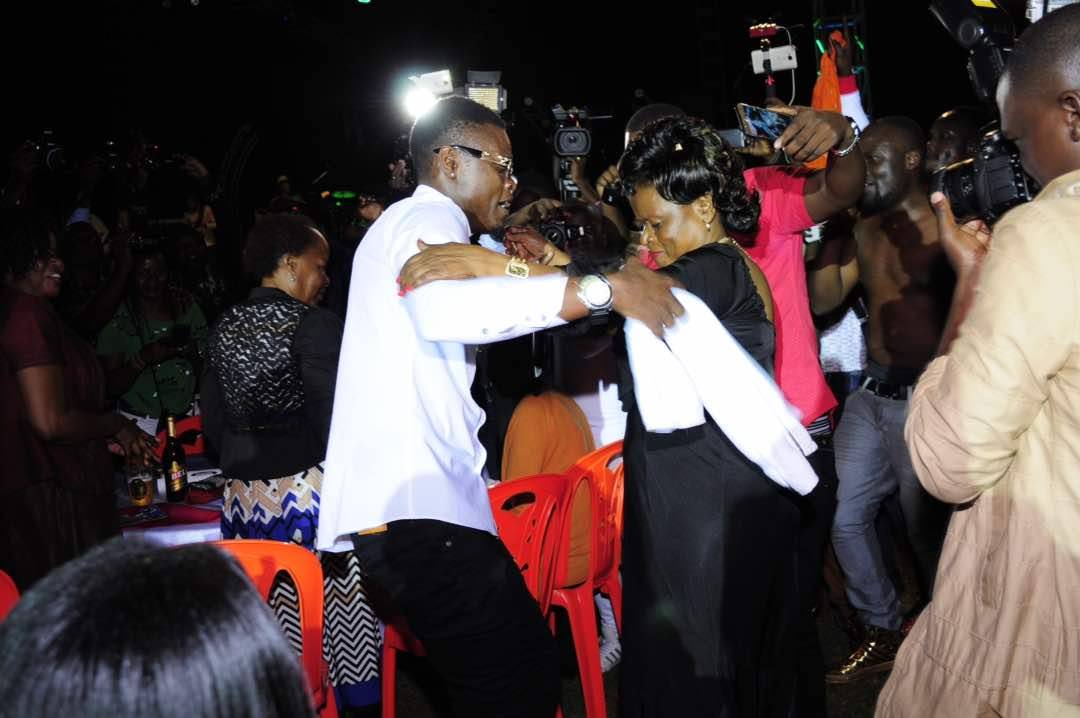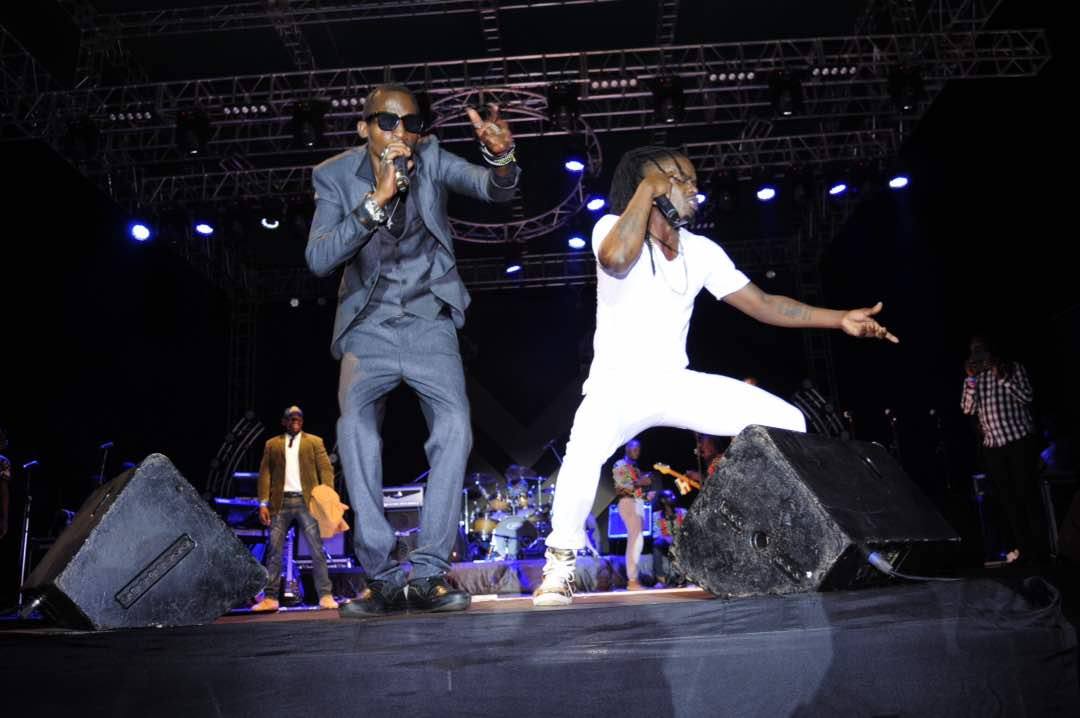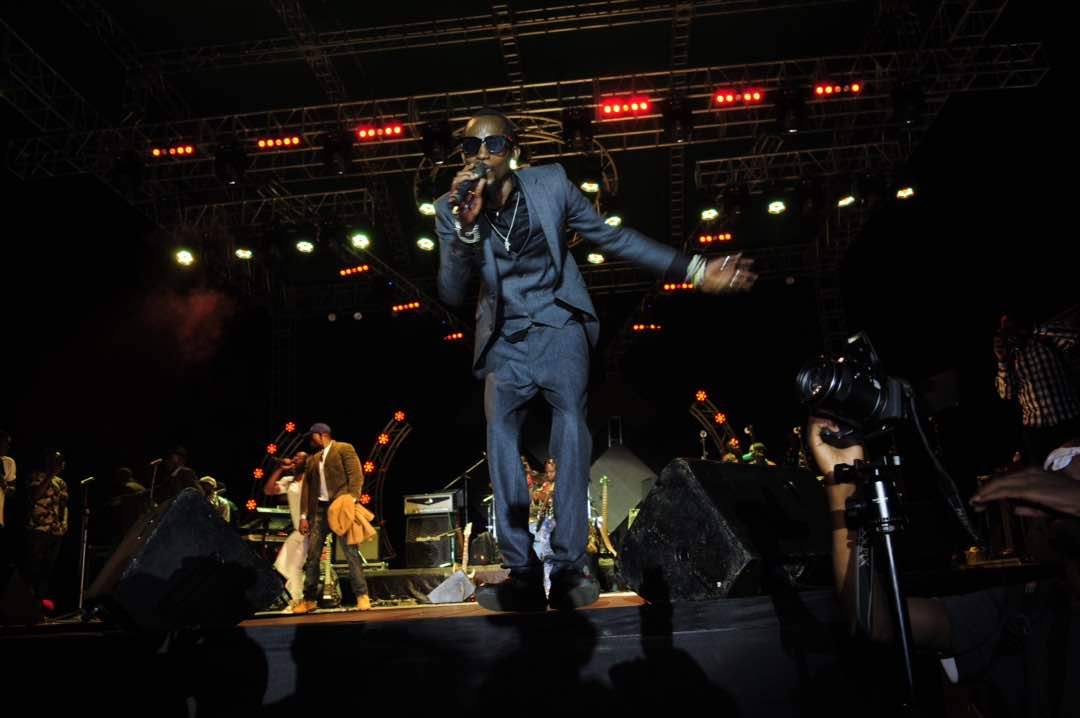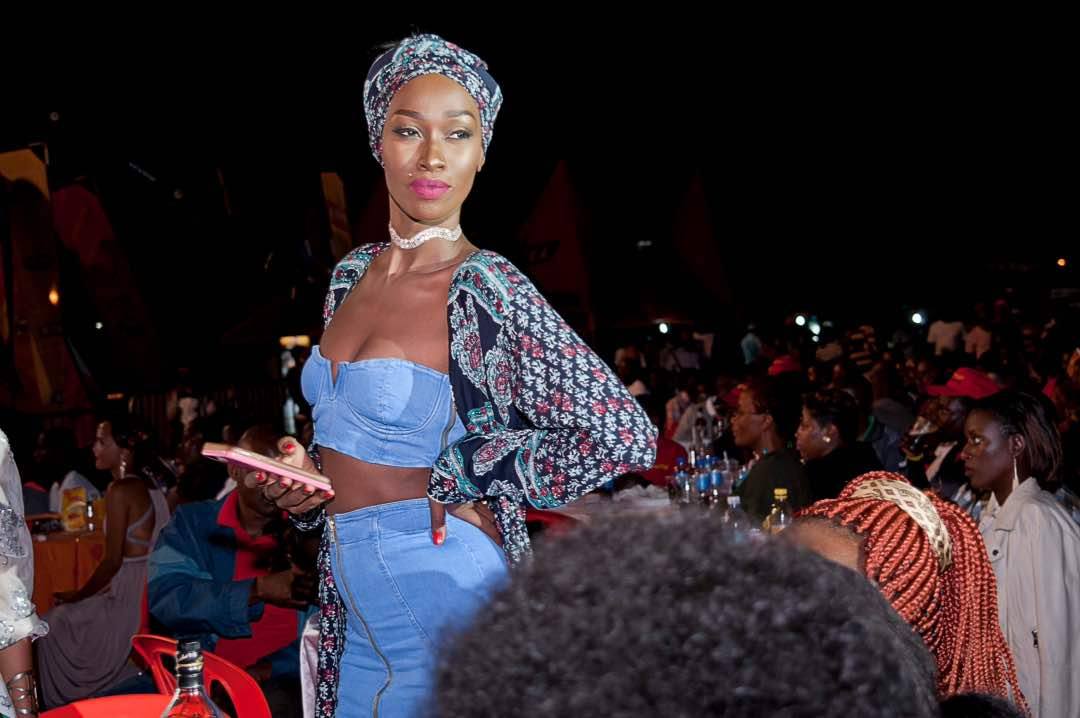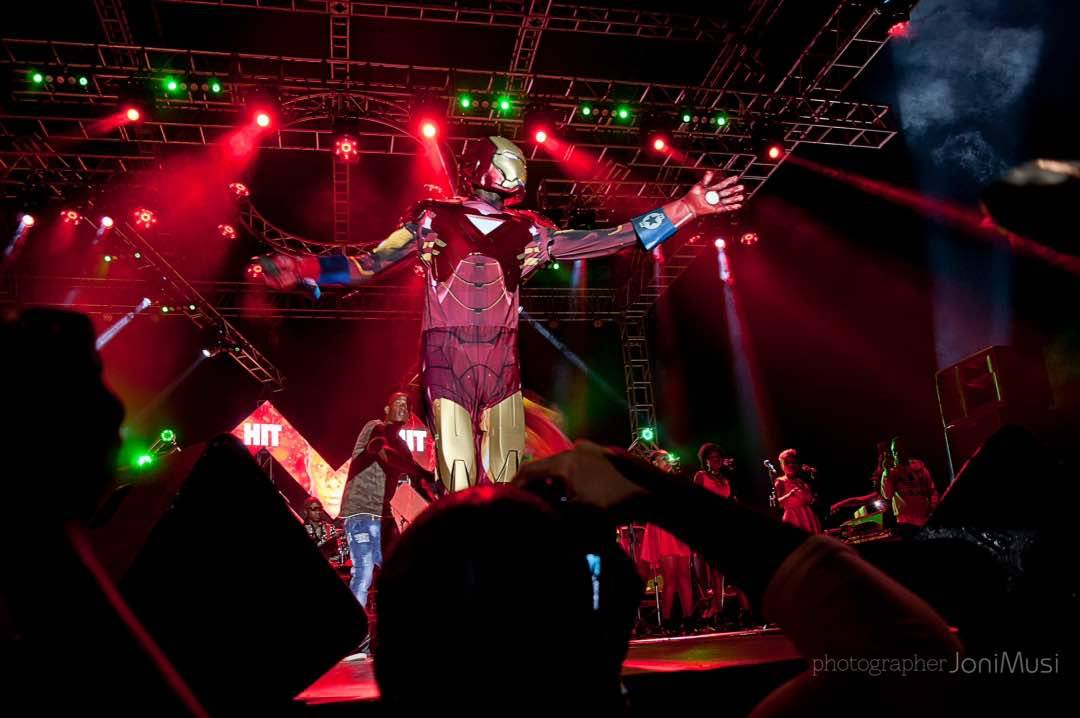 Comments
comments