Opposition kingpin and four-time presidential candidate Dr Kizza Besigye has advised his 'friend' and Kyadondo East MP-elect Robert Kyagulanyi Sentamu not to betray the people's trust.
Bobi was declared the winner of the Kyadondo East by-election on Thursday night. He polled just over 77 per cent of the total votes cast to beat off competition from four other candidates, including Apollo Kantinti of the Forum for Democratic Change (FDC).
Besigye spoke on the sidelines of his appearance at the Nakawa Magistrate's Court. He faces treason charges for reportedly swearing himself as president of Uganda after the controversial 2016 presidential election won by three-decade president Yoweri Museveni, according to official results from The Electoral Commission.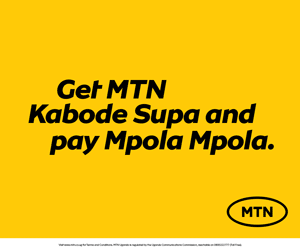 Besigye said that voters were not satisfied with what kantinti did for them in the nine months he was in Parliament.
"If people think you are not effectively advancing their interests they become ruthless… That is what happened to Kantinti, he was there for only nine months but within that period they were not satisfied and begging them to allow him to finish the term was useless in their eyes…they were not interested."
Besigye also said that Bobi Wine's win was an opposition victory, further cautioning Bobi not to take the people power for granted.
"Like have said before, the three candidates [Muwada, Kantinti, Kyagulanyi] are all our people. I am happy that the people emerged winners and that the enemy [NRM] was defeated.
"But I caution Kyagulanyi, if he begins ignoring peoples issues and turning around on issues they will abandon him. The people understand the struggle more than some of our current political party leaders. They know that we need a front at this time not political party competition.
"That is why they rally behind a person they think represents their struggle… That is what they have been doing with the lord mayor Erias Lukwago."
Comments
comments