Uganda faces yet another constitutional challenge as debate over the presidential age limit gathers momentum.
The age limit clause in the national constitution is the only stumbling block that stands in the country's three-decade's president's quest for another term in office.
The constitution bars anyone to stand for presidency below the age of 35 and above 75.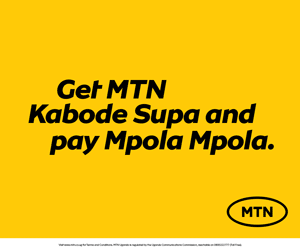 But schemes to push the MPs to remove the age limit clause seem to be in high gear. Recently, Justice and Constitutional Affairs Minister Kahinda Otafiire revealed that government planned a constitutional review and that the age limit was one of those clauses to be looked into.
The age limit is not one of the commandments of God, Otafiire said.
But now reports attributed to Arua Municipality MP Ibrahim Abiriga have suggest that MPs are reportedly close to a deal to remove the age limit.
In 2005, MPs removed the term limit clause to allow Museveni stand for more terms.
Museveni's ruling National Resistance Movement (NRM) party has the biggest number of MPs in Parliament.
The three-decade ruler will be over 75 in 2021 when Uganda next goes to the polls.
STATEMENTS ATTRIBUTED TO ABIRIGA
"I held a meeting with NRM MPs on amendment of the constitution to remove the presidential age limit, our NRM MPs confirmed their support for the bill on condition that the big man president Museveni meets 4 conditions:
1. Our big man President Museveni will pay Shs 350 million to each MP,
2. Statehouse will bailout the MPs' loans which they took from the Former Crane Bank,
3. The President will allow the inclusion of a clause in this amendment to extend the MPs' Parliamentary term to 7 years because voters have threatened not to vote the MPs who support this bill back to Parliament in the next elections,
4. The 4th request is too heavy, I don't know if the Big man will allow it."
Editor's Note: The Tower Post could not independently verify the authenticity of Abiriga's statements and considers them as corridor banter for now
Comments
comments