President Yoweri Museveni has joined the relatives and friends in mourning fallen veteran politician and businessman John Ssebaana Kizito.
Museveni who met mourners at Ssebaana's  vigil at Kansanga in Kampala on Thursday night, eulogized the ex-Kampala Mayor , describing him as"a disciplined entrepreneur who advocated for non-frictional politics and pioneered education in Luweero in the 1950s".
"I appreciate him because he was among the few entrepreneurs we have in Uganda. I hear he had a lot of properties and that he died minus bank loans. He was a real businessman," said Museveni.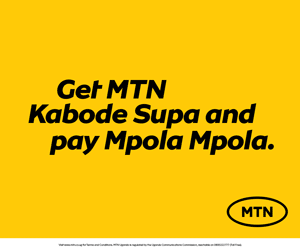 "He was a social person who loved everybody regardless of who they were. He was close to my father Amos Kaguta. Once, he came with his wife to Nakasero to see Mzee Kaguta. They bypassed me and when I asked, they said they had known each other while I was in the Bush," Museveni further said, adding "I commend him and Paul Kawanga Semogerere for their role in the DP, helping shape and change Uganda. Sebaana was a minister and served this country greatly. May his soul rest in peace."
The late Ssebaana Kizito, who once contested for Presidency and served as Kampala Lord Mayor from 1999 to 2006, will be laid to rest on Saturday at their ancestoral home Kalule parish, Nyimbwa Sub-county, Luweero District.
Comments
comments