Telecommunications company Airtel Uganda has reiterated its commitment to the ongoing Masaza Cup as it progresses to the Quarter finals stage.
The announcement was made this morning at the Buganda Kingdom offices in Mengo at a press conference attended by Airtel Uganda officials led by Ms. Remmie Kisakye the Head – Brand and Communications alongside Buganda kingdom officials who included the Katikkiro Owek. Charles Peter Mayigga, who represented the Kabaka of Buganda and the Sports Minister Owek. Henry Sekabembe.
Speaking at the press conference, Kisakye thanked the Kabaka of Buganda as well as his officials for continuing to mobilize the kingdom subjects and encouraging them to work together to better their lives and the Kingdom at large.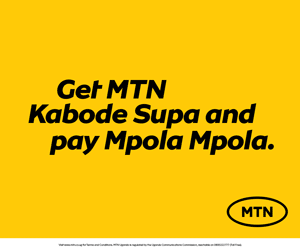 She also noted that Airtel will continue invest in football – a platform that offers opportunities to hundreds of talented players across the country to better themselves and represent the country at an international stage .
"….At Airtel Uganda, we remain committed to sponsoring the Masaza Cup – a tournament that boosts talent amongst the young people from Buganda Region while mobilizing them to participate in development programmes and activities that ultimately positively impact their lives and the communities in which they live," she concluded.
Speaking on behalf of the Buganda Kingdom, Katikkiro Owek. Charles Peter Mayigga thanked Airtel for their continued dedication to football in Uganda.
"We thank Airtel Uganda for continuing to value and invest in the different activities that are carried out in the kingdom. It's a strong re-affirmation that strong partnerships can indeed achieve a lot in the community together with the right shared objectives. We invite all Baganda and Ugandans to come watch and support the teams in the quarterfinals in this tournament," he said.
The Masaza Cup is an annual tournament that has been played since 2004 and features nineteen teams from 19 different Buganda Kingdom regions. Over the weekend, the Masaza Cup group stages came to a close with Mawokota, Gomba, Singo, Bugerere, Bulemezi Busiro, Kooki and defending champions Buddu emerging victorious and securing spots into the upcoming first leg of the quarter finals due on 23rd July.
Comments
comments