Record TV on Saturday (July 22) premiered a new exciting soap opera titled 'Slave isaura' at an exciting Tea Party held at Golf Course Hotel in Kampala.
The Tea Party was attended by media personalities, and a number of celebrities including singer Ragga Dee and Angella Katatumba, who was the Guest of Honour.
Slave Isaura tells the story of a coffee-plantation owner's passion for one of his slaves. She however, isn't interested in him and decides to flee the city to start a new life. She changes her identity and even gets a new job.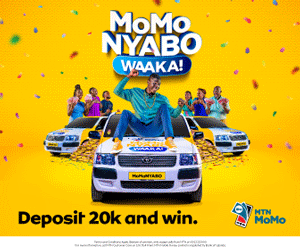 Unfortunately, this new found freedom is shortly lived as she's found and taken back to the farm where she has to face the wrath of the coffee plantation owner. How she struggles to set herself free, is what makes this soap opera a real must to watch.
It will premiere on Record TV on Wednesday 26th July, 2017 at 8:00PM.
Ezekiel Motsoeneng, Record TV's new Managing Director, the soap opera is just one of the many exciting shows that will be showing on the TV channel.
Musician Angella Katatumba while speaking at the event revealed that she was excited about the soap opera which according to her will not only be entertaining but also educational.
See photos:
Comments
comments