Science, Technology and Innovation minister Elioda Tumwesigye escaped unhurt after locals threatened to rough him up for preaching the age limit removal gospel.
The incident happened recently when Tumwesigye, also the Sheema North MP, started campaigning for the removal of article 102b of Uganda's constitution to allow three-decade ruler Yoweri Museveni stand for reelection beyond the age of 75.
The age limit clause bars those below 35 and above 75 from standing for president.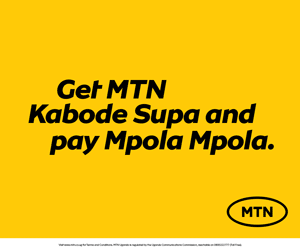 Born in 1944, Museveni will be above the limit and therefore ineligible for reelection when the east African third world nation next goes to the polls in 2021.
Campaigners of the Museveni age limit removal have received hostile treatment from locals.
On Monday, Kassanda South MP Simeo Nsubuga, was roughed up in Mubende for supporting the removal of the age limit.
Tumwesigye was officiating at a planning meeting for the development of a new Town Council in his constituency – but almost got a Simeo Nsubuga-like treatment.
At the event held at Masheruka Parish, Kigarama Subcounty, Sheema district, people started murmuring and walked away after the minister started campaigning for Museveni life presidency.
Tumwesigye, sensing danger, reportedly rushed to his posh car and his driver sped off to safety.
Comments
comments