A senior official from Uganda's health ministry has told men to stop competing for their wives' breasts with babies.
Health ministry principal nutritionist Samalie Namukose told cultural leaders during a workshop on breastfeeding.
The workshop was held as part of activities to  mark the breastfeeding week, commemorated annually between August 1 and 7.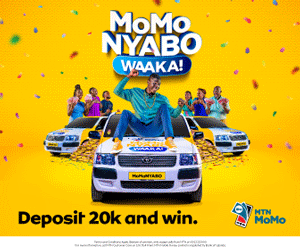 Namukose was worried that some cultural values hold that the breasts are for the man, making husbands compete with babies for the breasts even in the first six months of the the babies' lives.
"In some health facilities I visited, many women had wounds on their breasts and when I asked what caused this, they said the men demand for breasts and cause those wounds," she told cultural leaders.
"This is very serious and must stop."
Acting Commissioner Health Services Dr Paul Kaggwa told men to "get saved" from the vice of denying their babies a chance of mothers' breasts.
Comments
comments