The debate on the reelection campaign of Uganda's three-decade president Yoweri Museveni has taken yet another twist after a faction of members of his ruling National Resistance Movement (NRM) party Central Executive Committee (CEC) launched a campaign to look for a successor.
Museveni's current term ends in 2021 and he will be ineligible for reelection unless article 102 of the constitution is amended to remove the upper age limit.
Born in 1944, Museveni will be over 75 when Uganda next goes to the polls in 2021.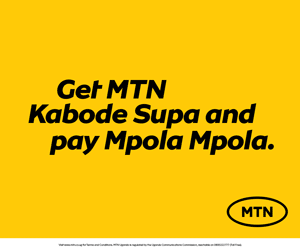 The constitution bars anyone below 35 or over 75 years from contesting the country's top seat.
But a section of some NRM party members have been openly campaigning for the removal of the age limit clause and calling for a Museveni life presidency.
But some CEC members have poured cold water on this move.
The CEC faction led by Karamoja NRM vice chairman Simon Peter Aleper and national vice chairman for central region Godfrey Nyakana told the press at NRM headquarters in Kyadondo, that they were interested in a smooth transition from a Museveni presidency.
"We would like to guide that our members of NRM are encouraged to begin thinking broadly and deeply in how to transition from President Museveni," said Aleper.
"We are a tested political organisation capable of surmounting any challenge. So as a party we must open up the debate on transition."
But the Aleper group face an uphill tasking: selling the idea of a Museveni successor to other party organs – the National Executive Council (NEC), District Conferences and the Delegates Conference.
Aleper's group also added that the age limit debate had been misguided.
"Whereas Cabinet has issued a statement on this particular debate, we would like to guide our party members that the debate on the alleged proposal to amend article 102 (b) of the Constitution is misguided; irresponsible, redundant and at best diversionary."
Comments
comments