Police in Rukungiri, Kasese and Kampala (NTINDA) has arrested 7 people while in possession of 33.3kgs of Elephant tusks worth 13.3 million shillings and 73.7kgs of Hippo Teeth worth 7.3million shillings.
Baluku Emmanuel 39, Wakabibi Jimmy 42, Twesigye David 45, Tulyamuhwezi Michael 32, Bright Atulinda 32, Turyakira Sullivan 27 and Tindiyebwa Samuel 48 were all arrested in possession of wildlife trophies.
In Rukungiri, 23.3kgs of Ivory were impounded, 73.7kgs of Hippo Teeth from Kasese while in Ntinda 10kgs of Ivory were impounded.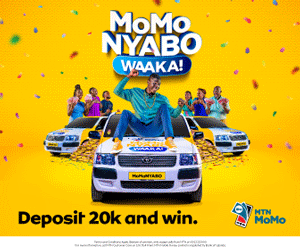 The suspects are currently being held at Kampala Central Police station where questioning is continuing before being arraigned in court.
According to the Natural Resource Conservation Network (NRCN) Legal advisor Massa Leonard, the Seven (7) will be charged with; unlawful possession of a protected species contrary to Sections 30 and 75 (b) of the Uganda Wildlife Act CAP 200.
The Act provides for the offence of unlawful possession of protected species and the punishment is a fine of not less than 1m or not more than 5 years imprisonment and in any case the fine must be not less than the value of the wildlife product involved.
According to the Police Flying squad commander ACP Herbert Muhangi, the operations are still continuing and the 7 suspects have already been charged.
Comments
comments