The Uganda Communications Commission (UCC) on Tuesday, September 05 indefinitely suspended ABS TV for failure to observe minimum broadcasting standards.
UCC executive director Godfrey Mutabazi ordered the ABS TV, owned by controversial pastor Augustine Yiga, off air and gave the station's management 60 days to prove to the regulator that the media house has put in place measures against offensive shows.
"Please be advised that if, within 60 (sixty) days from the date hereof [September 05], the Commission does not receive convincing representation from ABS TELEVISION demonstrating measures instituted to ensure that all its programmes have been modified to comply with the law, the Commission shall commence proceedings to REVOKE ABS TELEVISION's broadcast license without any further notice," read Mutabazi's letter in part.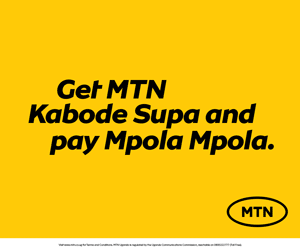 For now, the suspension means that ABS TV is switched off but retains its broadcasting license.
But UCC could revoke the license if the station does not overhaul its programming.
ABS TV faces eight charges stemming from Section 31 of the Uganda Communications Commission Act (2013) which prohibits any person from broadcasting any programme unless the broadcast or programme complies with Schedule 4 to the Act which lists the standards to be met.
These standards are also provided in the Press and Journalist Act (1995).
According to the UCC Act, the commission accuses ABS TV of the following:
– Broadcasting content contrary to public morality
– Broadcasting content that promotes the culture of violence or ethnical prejudice among the public especially the children and the youth
– Broadcasting news content whose facts are distorted
– Broadcasting content that is likely to create public insecurity or violence;
– Broadcasting content that is non-compliant with the laws of Uganda
– Broadcasting content programmes that are broadcast are not balanced
– Failure to appropriately schedule adult-oriented programmes
Comments
comments