Congo-Brazzaville President's daughter Julienne Claudia Sassou Nguesso is embroiled in a sex blackmail scandal with her side dish, exposing both her covert cheating sprees and sex secrets.
It all started when Julienne, 50, refused to give her side dish boyfriend $50,000.
The jilted side lover threatened to reveal the first daughter's sex secrets, including a sex tape he had recorded in the peak of one of their cheating expeditions.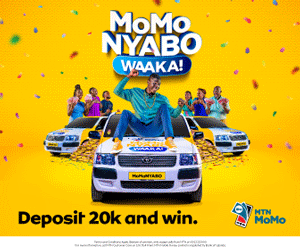 Julienne, a married lawyer and communications adviser to her father Denis Sassou Nguesso, did not give in to the side lover's blackmail, prompting him to release the sex tape online. Congo-Brazzaville First's President's daughter, Julienne Sassou Nguesso was recently involved in a blackmail scandal and when she refused to oblige her blackmailer, he released her sex tape.
Three months ago, the first daughter was indicted on corruption charges in France over the purchase of a mansion valued at $ 3.4m million in the Paris Suburb of Neuilly Sur Seine.
Comments
comments