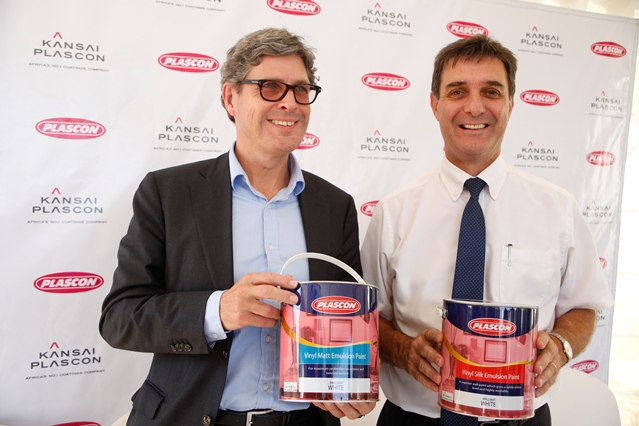 Customers are set to immensely benefit from Kansai Plascon Africa Limited's takeover of Sadolin, thanks to the global reach and appeal commanded by Japan-based Kansai Paint Company.
In August, Plascon took over all the production sites, quality standards, materials and staff of Sadolin.
The quality has not been compromised in the takeover.
Only Plascon has the original product, with the same standard or quality on the inside of the tin as what people have come to expect of the best paint in Uganda.
But there is even more good news: customers are set to reap more benefits from Plascon's global brand.
According to Plascon Uganda's Senior Marketing Manager, Tyron Immelmann, customers will see the quality of Uganda's finest paint improve even more due to access to new technology.
"Being part of a global brand comes with a lot of new innovations, technologies and resources that previously, even if we were making great paint, we did not have access to," Immelmann explains.
"So if we were able to manufacture such great quality with limited technologies, what is bound to happen now we have access to so much more?"
Plascon's global brand will also serve the customers' tastes and preferences as well as meet the latest trends all aimed at giving customers the best experience with their number one paint.
"We can therefore promise our customers to continuously improve and evolve our products to meet the trends, their evolving standards and tastes and use innovative techniques to enhance their experience with our product," Immelmann further explains.