The head of Uganda's Police, Gen Kale Kayihura, has told people in his home town of Kisoro in south western Uganda that he and others close to three-decade president Yoweri Museveni have failed him.
Gen Kayihura spoke during his thanksgiving service ceremony, at which his late father John Kale was also celebrated.
The construction of an institute to honour Kayihura's father was also launched by Museveni.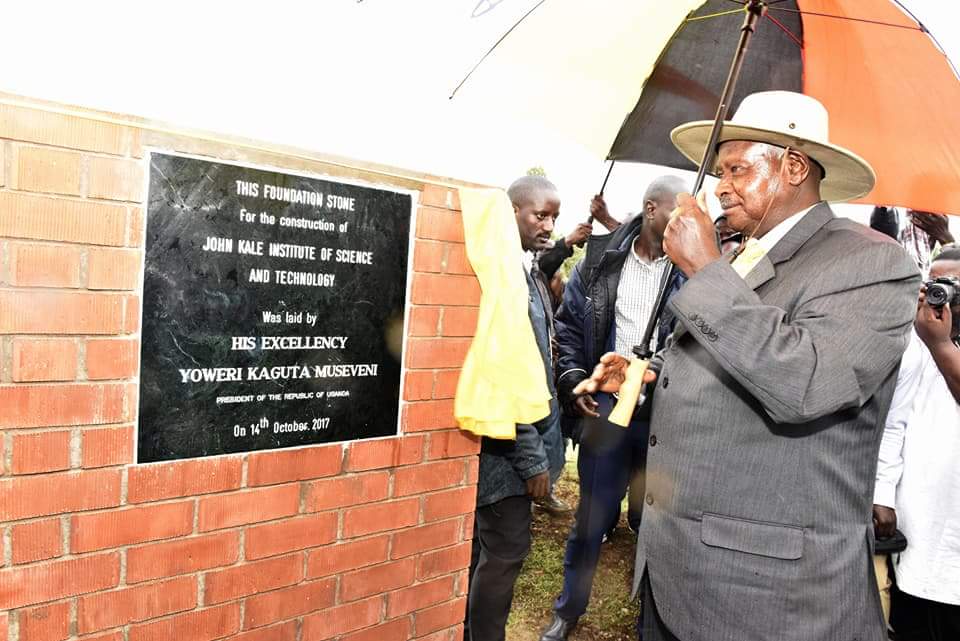 Kayihura thanked Museveni for giving him an opportunity to serve. He added that Ugandans love the president but leaders and civil servants had failed him.
"It's only we in government, including myself, who are failing you," Kayihura told Museveni.
Kayihura then vowed "to work not to disappoint you [Museveni] in the remaining time of my life".
Kayihura's comments come hours after Museveni endorsed a motion by Igara West MP Raphael Magyezi to remove the age limit clause in the country's constitution to allow the president to rule for life.
Some members in Museveni's NRM party, including MPs and elders, have opposed the motion.
Comments
comments