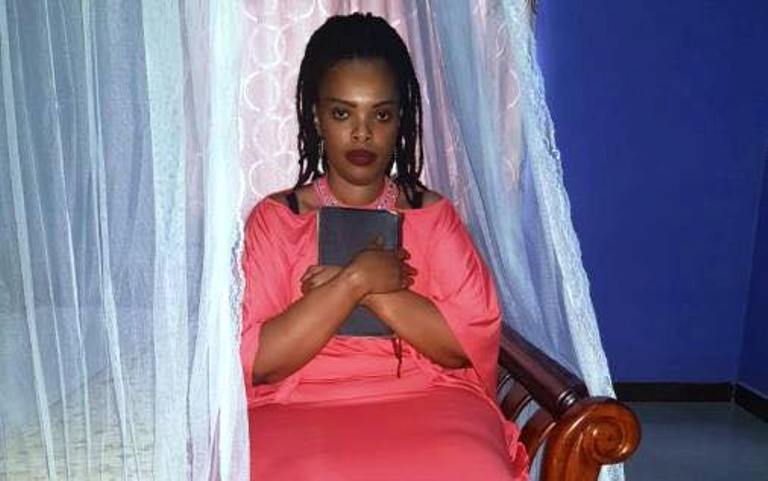 Seven Months since ex-Uganda Police spokesperson Andrew Felix Kaweesi was assassinated outside his residence in Kampala's suburb of Kulambiro, the probe into the murder has taken new twists.
The person at the centre of the new twist is Kaweesi's ex-lover Christine Mbabazi Muhoza.
Mbabazi's has been under the protection of ISO since mid-September due to fears that she would be targeted by the killers of her ex-boyfriend since she might have clues to the police officer's death.
She now alleges that she no longer trusts ISO officers because they could be "conniving with people who want to kill me" – an allegation we cannot independently verify.
Last Thursday, police Flying Squad officers attempted to arrest Mbabazi, reportedly because she was planning to frame top Police officers as having masterminded Kaweesi's murder.
During their attempt to arrest her last Thursday, Mbabazi reportedly asked the officers why they wanted to cover up the truth.
With intervention of ISO, the police officers that had come to arrest Mbabazi were warded off.
On Monday, Kaweesi's successor Asan Kasingye admitted police officers were denied entry into Mbabazi's home.
"The police received an SOS call from a lady identified as Christine Mbabazi Muhoza. She called Old Kampala and Nateete Police sations, claiming that unknown armed people had held her hostage an her house," Kasingye explained
"The police rushed there on Thursday to find out what was happening. When officers reached there, they found armed UPDF officers who did not allow them to access the premises. We stayed there till Friday morning."
The Police spokesperson also claimed that a neutral force had taken over security at Mbabazi's home.
"Later both the police and the army were withdrawn and a neutral force was deployed," Kasingye said.
But The Tower Post understands that "the neutral force" is the elite Special Forces Command (SFC).
ENTER MUSEVENI
On learning of the feud between ISO and Police, President Yoweri Museveni reportedly dispatched his SFC soldiers to Lungujja.
Mbabazi said she felt "more secure and relaxed" when "the President sent his security people here" to take charge of her home's security.
Museveni has reportedly met Mbabazi before and will be meeting her again sometime this month. Some sources claim the meeting is scheduled for this week at State House Entebbe.
The president's first meeting with Mbabazi reportedly focused on her life and if she had any clues that could help hunt down Kaweesi's killers.
Museveni also reportedly pledged to help out Mbabazi with her life's challenges.
WHY MBABAZI IS A KEY CLUE
Last week, High Court Judge Margaret Oguli Oumo ordered that 22 Kaweesi murder suspects be compensated with Shs 80m each for the torture they suffered at the hands of security forces.
This could weaken the prosecution's evidence since some of the confessions could have been induced by torture.
Mbabazi is said to be in possession of a tape reportedly recorded by Kaweesi, detailing his enemies and their threats against his life.
It is not clear where this tape is but some in the security circles believe it is Mbabazi keeping it.
Kasingye said police had rushed to Mbabazi's home because "we had received a communication from the lady".
But there are reports that police sought to search Mbabazi's home with a view of recovering the tape. The Tower Post could not independently verify this theory.
Comments
comments