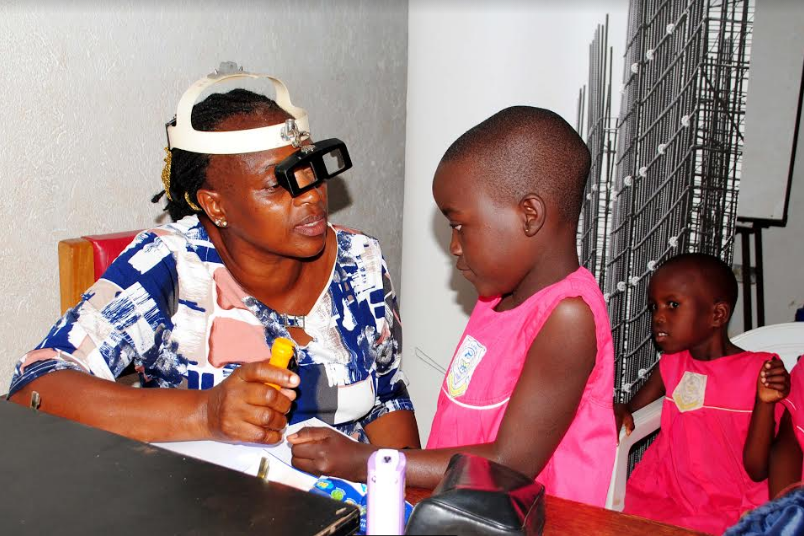 Roofings Rolling Mills, the leading producer of quality steel and plastic building products in Uganda, last week conducted a free medical screening and treatment exercise at St Peter's Primary School Nantabulirwa, Namanve, as a way to give back to the communities neighbouring their factory.
The medical camp which took place on Wednesday, October 11th attracted a total of 746 pupils who underwent screenings and treatment.

Among the diseases screened and treated include; air borne and contagious diseases comprising of Tinea/ringworm, Ear infections, Eczema, Scabies, Gastro intestinal disorders, Mumps and Warts with one-on-one checks (skin, eye, dental) and also availed dewormers.
"St Peter's Primary School Nantabulirwa in Namanve is one of the projects that RRM holds dearly not only because the pupils of this school are children of staff but their welfare is paramount to us," said Stuart Mwesigwa, the Business Development Manager.
"A health survey was carried out to establish the common illnesses, treatment requirements amongst school children and the commonly screened common causes of such kinds of illnesses were associated with poor personal hygiene, direct contact with Infected persons (skin cases) and air borne transmissions such as flu, cough," he further explained.
Based on this survey, RRM decided to carry out a medical camp at the school so that further diagnosis and treatment of pupils could be done.
"The medical camp is meant to also teach pupils proper personal hygiene habits to avoid such illnesses and also sensitize school administrators to ways improve the overall cleanliness.  We strengthen the schools that educate the Nation," Mwesigwa emphasized.
Roofings Group has invested over $260 million in Uganda and has 2 separate entities operating under its umbrella; Roofings Limited and Roofings Rolling Mills.
The Group is fully ISO certified in: Quality management systems (ISO 9001), Occupational Health and Safety Management System.
Roofings Rolling Mills (RRM) is a $145 million investment and is one of the largest
and most modern steel complexes operating in East and Central Africa serving EAC and COMESA.
It has access to Lake Victoria through Port Bell, roads and railway lines to cater for Tanzania, Burundi, Rwanda, DRC and Southern Sudan. RRM is a backward integrated plant which produces inputs for the steel industry.
Comments
comments