Two people perished in a road accident that occurred at Nyamirama village along the Kabale-Mbarara highway at 1:00AM on Wednesday morning.
The accident involved a Scania bus reg number UAZ 654F belonging to modern coast bus company and a motorcycle Bajaj under reg number UEH 958G.
According to police in Kabale, "the bus that was transporting passengers from Kigali to Kampala, and was over speeding knocked the rider and the passenger on the motorcycle, killing the rider Barugahare Wilbrode a 38 year old and the passenger Kolosanto Vito a 35 year old, both residents of Bugandara Cell, Kyanamira Parish in Kabale district".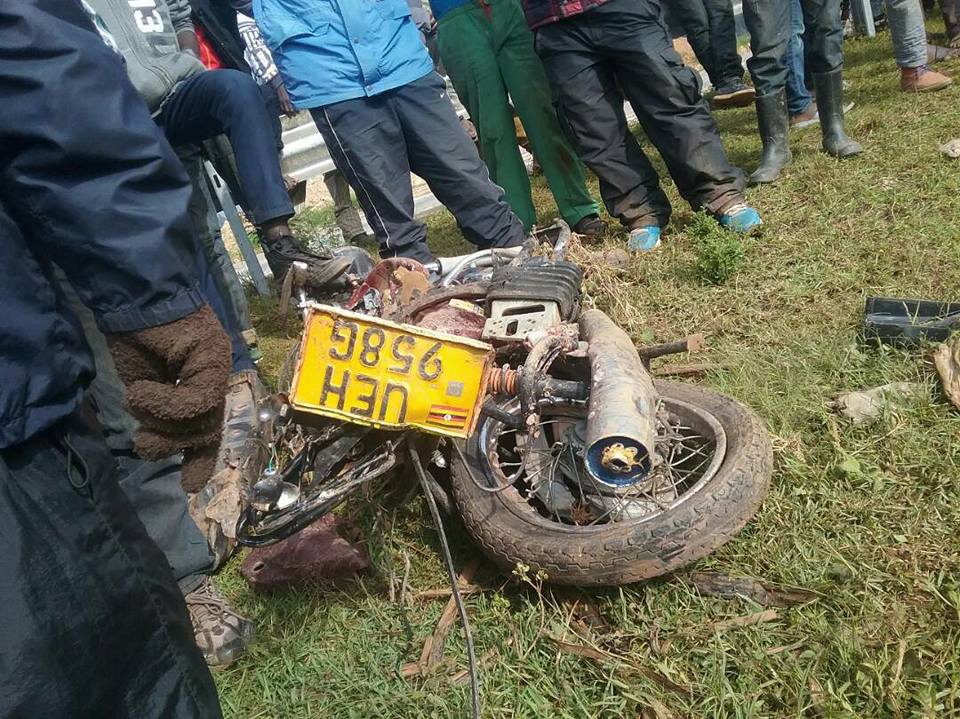 Police says one other person identified as Ruth Uweera, a student of St Lawrence University was the only passenger injured in the bus ,she was rushed to Kabale hospital for first aid and treatment .
The bodies of the two deceased person's were transported to Kabale hospital for postmortem examination.
Police urged all motorists and road users to abide by the traffic rules, avoid over speeding and keep safe distances at all times.