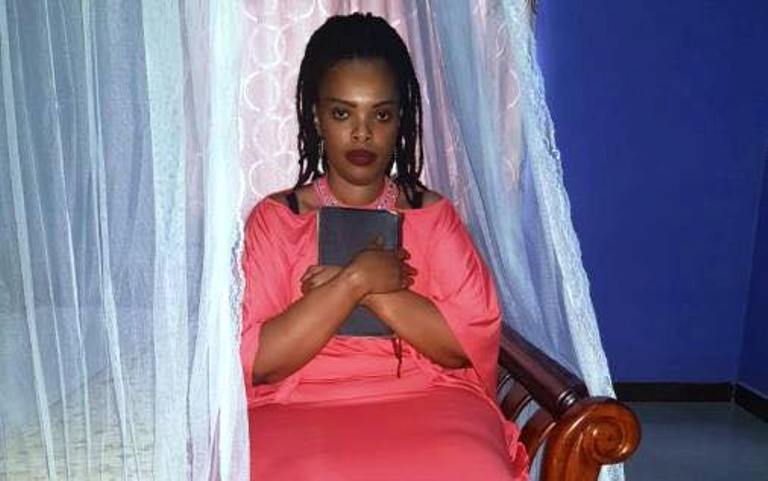 Fresh details have emerged in the investigation of the role of Christine Mbabazi Muhoza, a woman suspected to have leads that could unearth the murderers of ex-Uganda Police spokesperson Andrew Felix Kaweesi Seven Months since was assassinated outside his residence in Kampala's suburb of Kulambiro.
At the centre of the new twists are the whereabouts of the tape that Kaweesi recorded days before he was shot and an alleged plot to implicate police chief Gen kale Kayihura.
According to President Yoweri Museveni's advisor on the media Joseph Tamale Mirundi, the tape is has been received by the president.
On two occasions, Mirundi has revealed how he took Kaweesi's ex-friend Christine Mbabazi Muhoza to Museveni.
"I hid that woman," Mirundi told NRM youths during the launch of "gikwateko [touch article 102b]", at Silverton Gardens in Rubaga, Kampala on Thursday.
Earlier on Tuesday, during his weekly NBS TV show, Mirundi said Mbabazi had trusted her with the tape.
"That woman they are fighting over, the one with Kaweesi's tape, whom did she contact? Me. Why? I am trusted. People trust me," Mirundi bragged.
WHAT'S ON THE TAPE
Mirundi gleefully said those hunting down Kayihura were now confused since they did not know what Kaweesi recorded on the tape before he was killed.
"What hurts them is that they do not know the contents of the tape. Yet the tape is already in the president's hands. They are now panicking to suggest that she has never recorded a statement." Mirundi said.
He scoffed at four soldiers who reportedly went searching Mbabazi's home, gang-raped her and failed to find the tape.
"Four soldiers gang-raped the woman to produce the tape. The tape was in her hair, she slept with it. The soldiers came and raped her and searched the tape in vain," Mirundi revealed, further praising Mbabazi.
"That woman is brilliant and beautiful. You only see her photos, me I see her physically."
According to Mirundi, Kaweesi's tape does not link Kayihura to the murder of the ex-police spokesperson.
"And that tape doesn't implicate Kayihura," Mirundi said.
"Kaweesi recorded himself, unless it is a fake tape; if it is the one I listened to it doesn't implicate Kayihura, it implicates other people."
ENTER KAKA-KAYIHURA FEUD
Last week, ISO and Police clashed at the home of Mbabazi in Lungujja. Since then, it has emerged that Internal Security Organisation (ISO) boss Col Frank Kaka Bagyenda reportedly sought to link Kayihura to Kaweesi's murder.
Mbabazi reportedly met Kaka at Tan Cottages, in Kabuusu, Kampala, on September 15.
Christine Mbabazi has reportedly accused Kaka of asking her to lie that Kayihura was involved in Kaweesi's murder.
"You have a big case to answer. Tell me the truth. You must admit that Kayihura gave you Shs 200m to kill Kaweesi and I forgive you," Kaka reportedly told Mbabazi at the Kabuusu meeting.
In response, Mbabazi said: "How can I accept to tell such a lie? This would be a curse for my family and me. How would my kids deal with it in future? I will not accept this intimidation."
Reports further indicate that Kaka brought a man, reportedly a motorcyclist who rode Kaweesi's murderers, to implicate Mbabazi.
"Kaka told me that that bodaoda man said I worked with Kayihura, Herbert Muhangi (Flying Squad commander), Col Ndahura (Crime Intelligence), Frank Mwesigwa (Kampala Metropolitan Police Commander) and Siraje Bakaleke (RPC Metropolitan Police South) and others to kill Kaweesi," Mbabazi said.
KAYIHURA SWINGS IN ACTION
The Tower Post has learnt that Kayihura has since arrested ISO spies for reportedly plotting to frame him, and to harm Mbabazi. One of these spies is Ramathan Bukenya, who was stationed at Mbabazi's home.