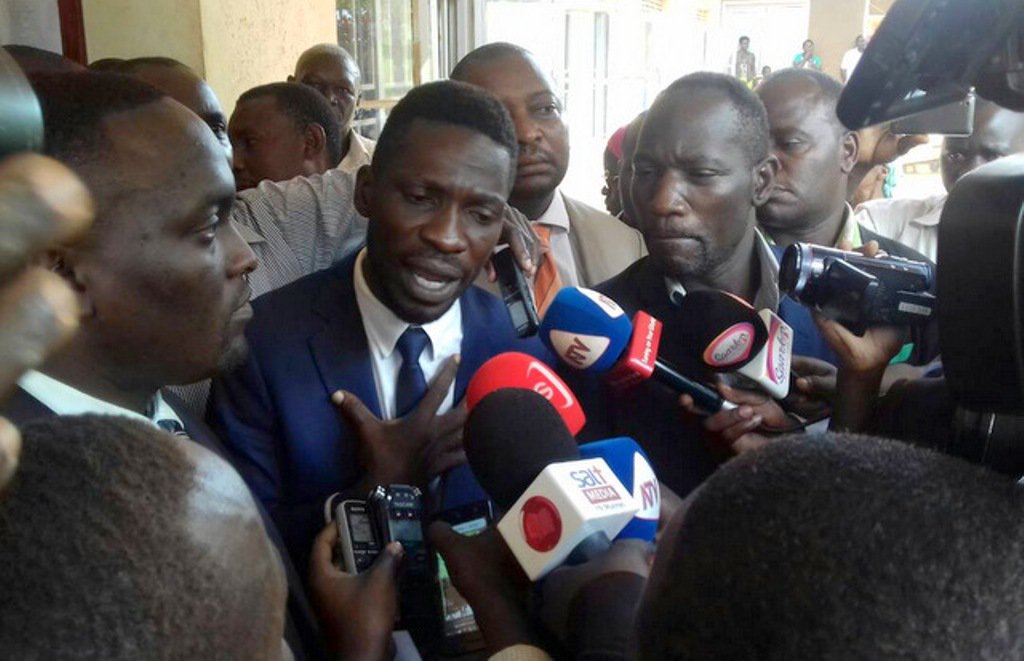 Ugandan musician and Kyadondo East Constituency Member of Parliament Robert kyagulanyi Ssentamu popularly known as Bobi Wine has joined the group of Opposition MPs that have returned the Shs 29 million that was given to each of them as facilitation for the consultations on the Age Limit bill, moved by Igara County West MP Raphael Magyezi, which seeks, among other things, to delete the upper age limit in article 102b of the constitution to allow anyone to stand for president beyond the age of 75.
Parliament on Monday released Shs 13 billion to MPs to facilitate them as they consult with their electorate on the controversial bill.
Bobi Wine in a post via Facebook revealed that he had instructed his bank "to send back the 29,000,000 million shillings to the creditor and the bank has confirmed that the money has been sent back,"
"I will follow it up to make sure it reaches the very ministry where it was taken from," the legislator added.
At least seven opposition MPs including Ibrahim Ssemujju Nganda (Kira Municipality), Medard Lubega Ssegona (Busiro East), Moses Kasibante (Rubaga North) and Muwanga Kivumbi (Butambala) among others on Thursday returned  the Shs 29 million that had been given to each of them.
According to Bobi Wine, each MP is paid Shs 1,400,000 monthly to go to their constituencies, arguing that it was not necessary to be given extra money "for this very activity".
The singer noted that although some of his constituents had advised him not to return the money, listing a number of problems that the amount would solve, he did not want to be on the wrong side of the law.
"By law, when the state avails money for a particular purpose it must serve that purpose and if one uses it for something else (even if it's for the good of the people) one could be charged for misappropriation of government funds," Bobi Wine said.
"Using this money for other things will only corrupt my conscience and just sooth the needs of my people. Everybody should know that It's the duty of the state to make sure all hospitals are fully functioning, roads maintained and schools running with all government staff in its departments fairly paid," he added.
"My job as a legislator is to remind the state of its duty! I shall therefore not blind my people by temporary solving a few of our problems other than pressure the state for perfect service delivery," Bobi Wine further noted.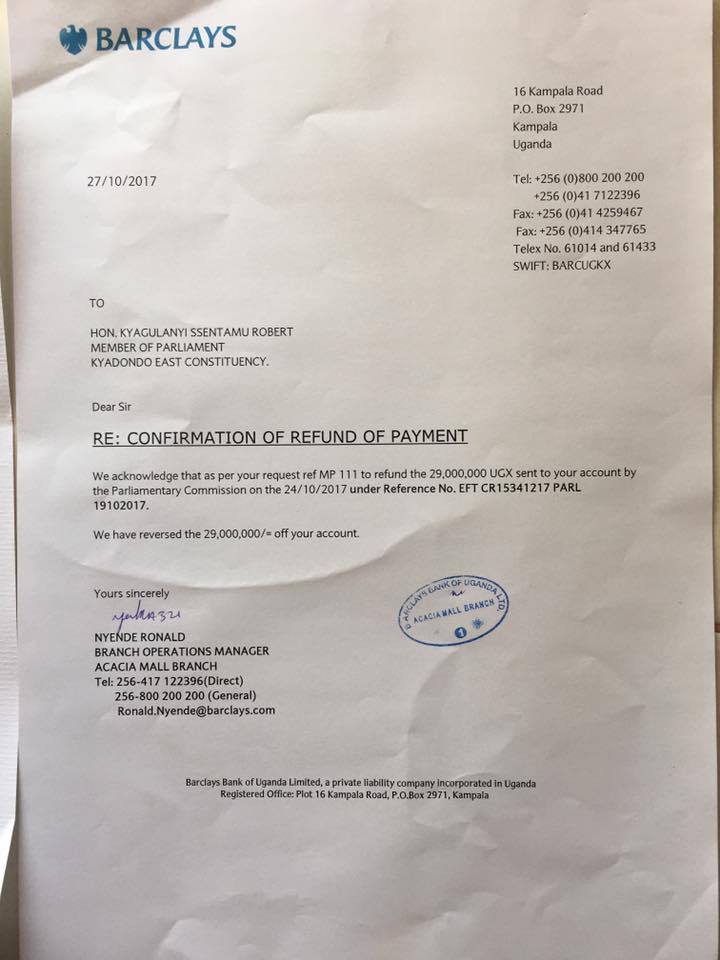 Comments
comments