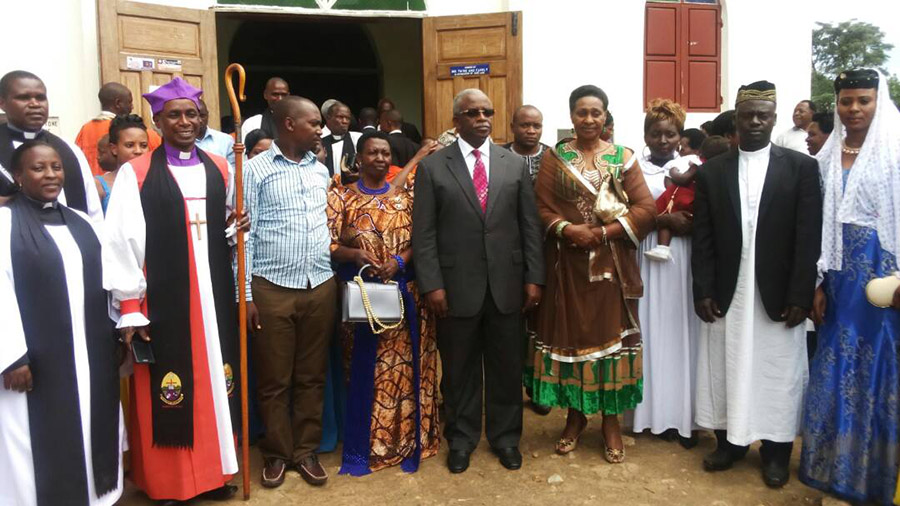 Former head of the ruling National Resistance Movement (NRM) Women's League Jacqueline Mbabazi has asked women to reject age limit cash, and called on three-decade president Yoweri Museveni to refrain from deleting the upper age limit in article 102b of Uganda's Constitution.
Jacqueline, wife to the former powerful premier and sacked NRM's secretary general Amama Mbabazi, was Sunday attending a thanksgiving ceremony of Loy Kininga (Maama Kyama) at St Andrew's Church of Uganda in Kihiihi Archdeaconry of Kanungu district.
She attended alongside her husband Mbabazi, a former presidential candidate in last year's presidential poll, who last made an appearance in Kanungu some five months ago.
"I will not leave without saying something… This is not the time to change the constitution. These are the issues that we should be addressing," Jacqueline told the parishioners, referring to the challenges dogging the people.
She then rallied the locals not to sell their support to the controversial age limit.
"I know women have problems in their homes. But don't accept that little money they come around giving you to support the age limit removal… after giving you that pocket change, you go around singing 'mugikwateho' [delete the age limit clause."
In emphatic Runyakore-Rukiga, Jacqueline set the record straight: "Hatagira ayaakwata aha constitution" [no one should touch the constitutional age limit]."
The Mbabazis have been silent about the controversial age limit.
Comments
comments