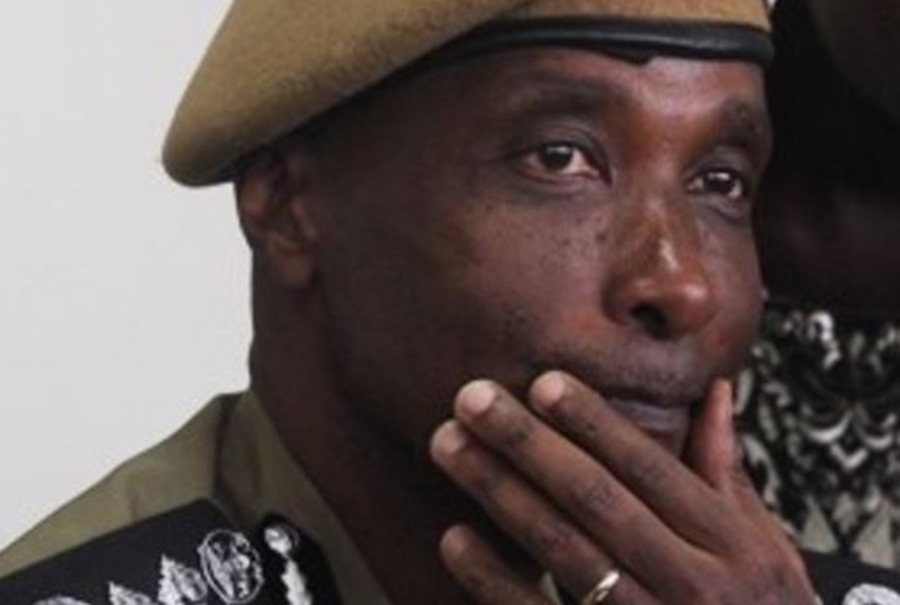 The spokesperson of Uganda's Police has dismissed as fictitious reports that three-decade president Yoweri Museveni had fired the head of the force, Gen Kale Kayihura.
Last week, Kayihura's blue-eyed boys, former special operations commander Nixon Agasiirwe and ex-Professional Standards Unit boss Joel Aguma, and five other officers were charged with kidnap in the General Court Martial in Makindye.
When they were arrested earlier last week, it was rumoured that they would be tried for their alleged role in the gunning down seven months ago of ex-police publicist Andrew Felix Kaweesi.
It was against last week's events that some thought Kayihura would be shown the exit door.
Some social media posts reported he had been sacked and replaced with ex-health minister Maj Gen Jim Muhwezi.
Kayihura, added the reports, had been appointed Uganda's ambassador to United Nations.
But Police mouthpiece Asan Kasingye told reporters at the force's headquarters at Naguru in Kampala on Monday that Kayihura, whom Museveni has described as a good cadre of his ruling National Resistance Movement (NRM) party, was still the Inspector General of Police.
"[If Kayihura had been dropped], he [President Museveni] would have to write to the Speaker of Parliament who heads the Appointments Committee as provided for by Article 211 of the constitution," Kasingye said.
At the weekend, Kayihura issued a statement dismissing reports the army had taken over security at his home in Muyenga. But Kayihura, calculating his words, did not comment on the feud between Police and other forces, save for saying such reports were motivated by "malice with sinister motives".
Comments
comments