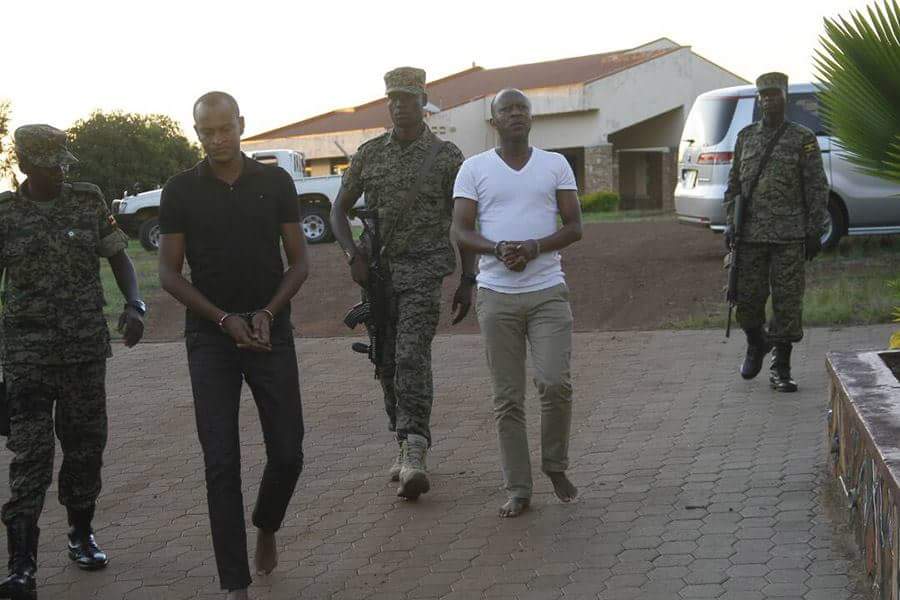 More details have emerged on the arrest of activist Frank Gashumba.
Gashumba was arrested Monday night and his home searched Tuesday, with the Chieftaincy of Military Intelligence (CMI) saying illegal documents and drugs were recovered.
UPDF deputy spokesperson Lt Deo Akiiki told reporters Tuesday evening at Ministry of Defence headquarters in Mbuya that CMI had acted on a tip off.
"Under the cover of a company named Flagship group purported to be contract by the Ministry of Defence for out sourcing, Gashumba and two others had invited investors to Golden Tulip hotel in Nakasero for a meeting over a deal to supply UPDF with hundreds of military trucks," Akiiki said.
HOW GASHUMBA WAS ARRESTED
Gashumba's accomplice Nasser Mukungu was arrested while another one identified Innocent Kasumba (alias Simon Mutabaazi), also Gashumba's brother, eluded the operatives, Akiiki added.
Gasumba was later arrested and his house searched, and fake passports recovered.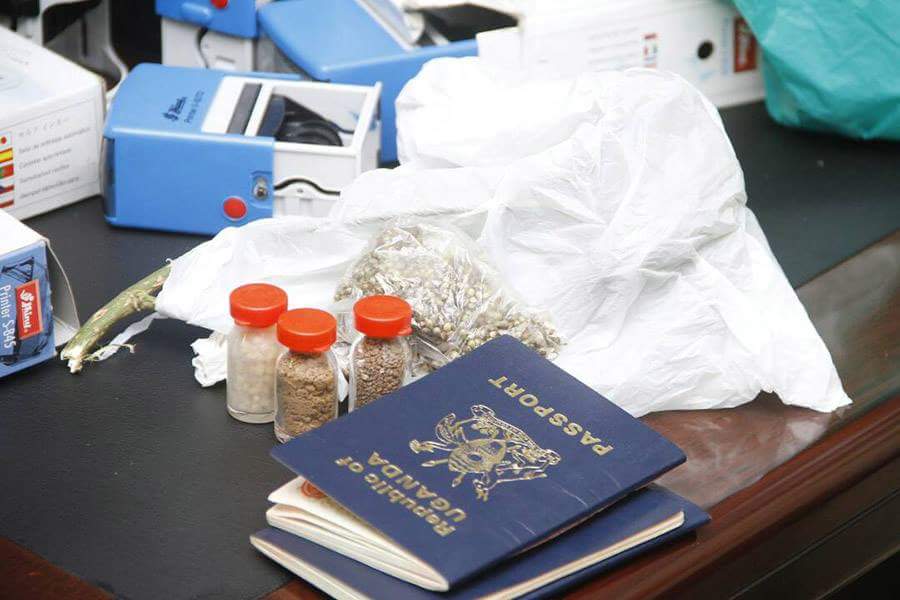 According to Akiiki, Gashumba was nabbed at CMI where he had gone to bail out his brother.
CMI then asked Gashumba to take them to his house where several illicit items were recovered.
Some of these included passports bearing his photos but dissimilar names: Gashumba Franco Malimungu and Ssenyondo Frank Dissans.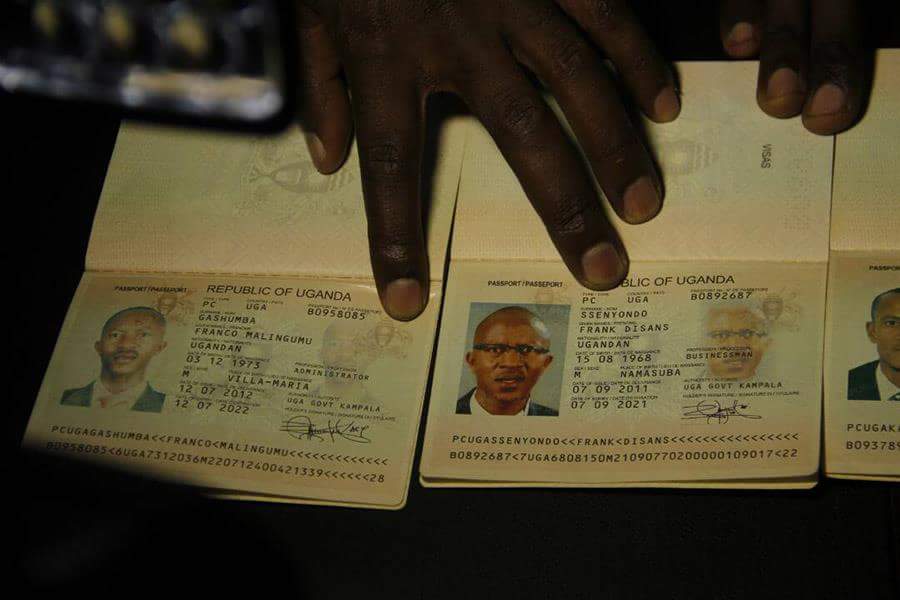 "We also found him with marijuana and cocaine in his possession, a number of stamps belonging to the ministries of defence and agriculture, stamps from Stanbic bank and office of the South Sudan president among others," Akiiki revealed.
"Investigations will show whether to take him to the court martial or any other court but most of the items he was arrested with have a connection with the Ministry of Defence."
Some of the transactional documents revealed Gashumba and his team would earn a whopping $11m from the illicit deal.
Akiiki told reporters Gashumba and his colleagues are currently detained at the Special Investigations Unit in Kireka.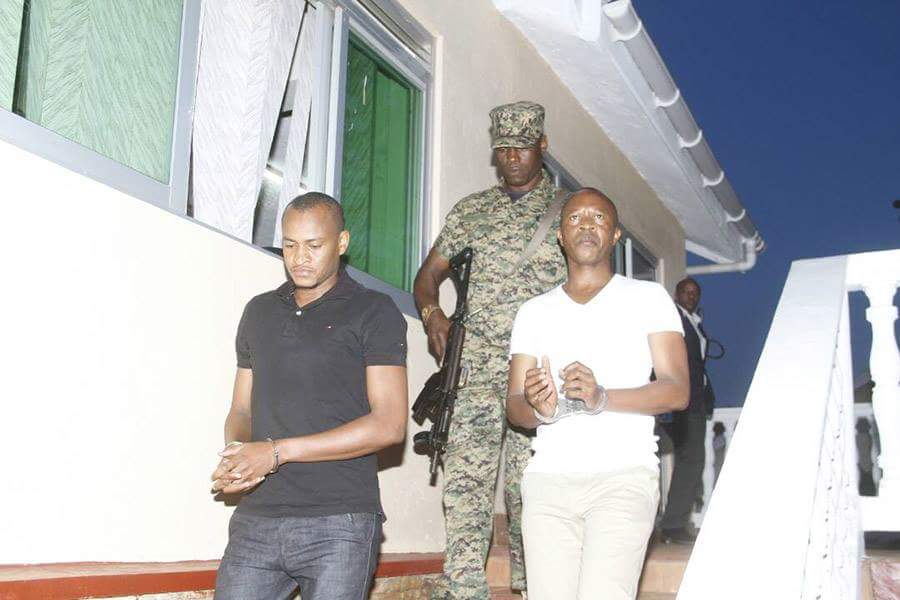 Comments
comments