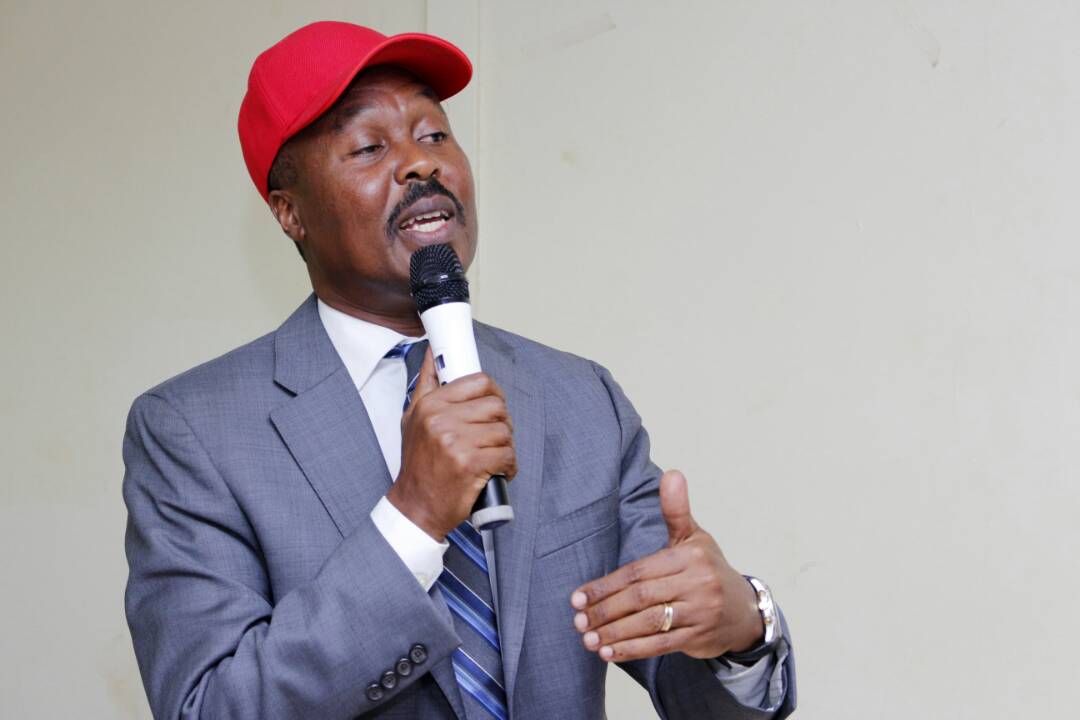 The incumbent Forum for Democratic Change president, Gen. Mugisha Muntu expressed that he is not just struggling for governance, on Monday in Mbale town.
Though campaigning for his very last term in the opposition party as the president, the candidate announced that he is not just about position but rather aims at an effective cause in leadership.
"FDC is not only striving for political governance and if you think that's basically what is aiming at, then for that case we are not on the same lane," Gen. Mugisha Muntu said.
The candidate stated that he has other better plans for Uganda's political leadership hence" feels motivated when working with all party members."
In his manifesto, the party icon noted that, "we should put gathered efforts beyond FDC taking over this country's governance."
"If it was about governance, I would have stayed in NRM and enjoy the money because I was already in the system as you suffer tear gas," he noted.
He further announced that its obvious, "we are putting off Museveni unfair leadership" clarifying that NRM "lost track due lack of democracy," hence has a number of issues to handle that were promised to citizens in vain.
However, he argued his fellow delegates to learn a lesson from Museveni's challenges and remain focused to the party objectives and systems of leadership he is building "to ensure political stability" for the forth generations to leave in harmony.
"While in the bush, we had clear goals to transform the country and do away with the past unrealistic leadership but NRM has failed to fulfill them," Gen. Muntu noted adding that, " as FDC we can't just look on when the country's struggle for independence seems void."
In his opinion, "this is the only chance we have to transform the country on pillars of political democratic transparency, fairness and justice" hence this will ensure Uganda's stability for generations.
As his campaign themed, "building the party together," he urged members to "be vigilant for an effective cause" besides taking over Uganda's governance.
The FDC presidential aspirant seeking for second but last term of 5 years is to be decided come 24th this November at Namboole stadium