Renowned city socialite, tycoon and philanthropist Jack Pemba on Thursday evening (16rh November 2017) handed over Shs 100 million in cash to Abryanz Style and Fashion Awards (ASFAs) organizer Brian Ahumuza as part of his sponsorship package for this year's edition of the annual awards.
The handover took place at a special media Ciroc Cocktail party held at the Kampala Serena Hotel – Victoria Gallery.
Jack Pemba, the CEO and President of Pemba Sports Africa is the latest to join the list as a premium sponsor.
While speaking at the occasion, Pemba revealed that his partnership with the ASFAs will run for the next five years.
"I have always supported local talent. My company Pemba Sports Africa has supported sports, entertainment, musical awards and several charities. Bu none of my recent ventures is as exciting as partnering with the ASFAs. The awards have continued to put Uganda on the international map, a thing many other sectors have failed. That is why I am excited to announce that I have invested 100 million in the organization of the ASFAs. And that is just to start the relationship. I would also like to take this opportunity to announce that my clothing/fashion line, SKP is what we will be fronting at the forthcoming Abryanz Style and Fashion Awards. Which, in a way is me announcing that I have joined the fashion industry and the ASFAs are my first big platform," Jack Pemba told the press.
He then handed over the money in cash amidst cheers and numerous camera flashes.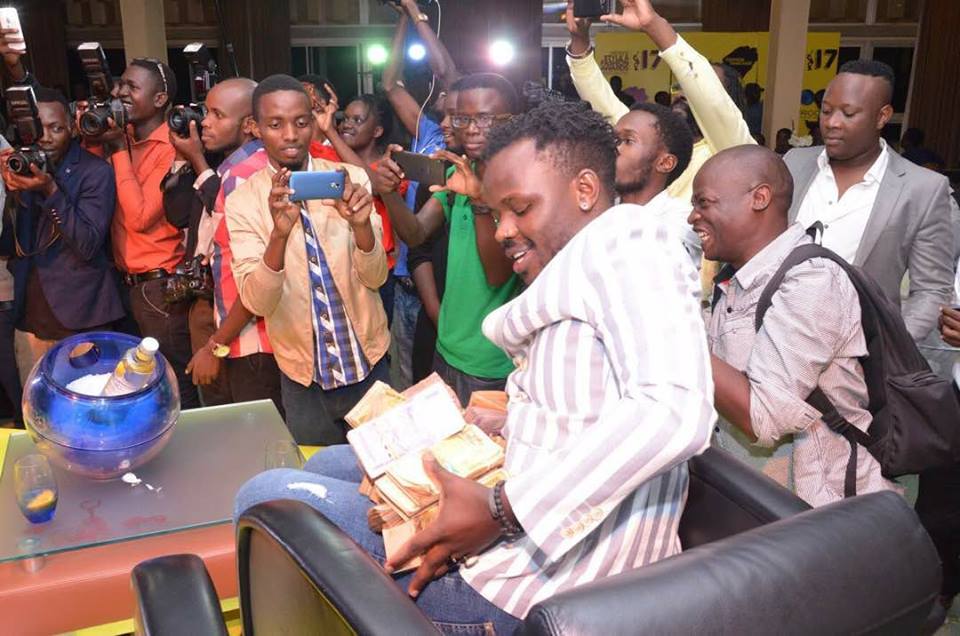 Brian Ahumuza alias Abryanz, then expressed his gratitude towards Pemba Sports Africa.
"First of all we are excited that Pemba is sponsoring the awards. As usual, we strive to be better every year. And if in this strife, someone offers a helping hand, it says a lot about our work. I also want to take this opportunity to thank Jack Pemba for sponsoring the awards. But not only that, to commend him for being the only tycoon that puts his money in the right places. He is always supporting Ugandan talent in all his investments," relayed Ahumuza.
Pemba Sports Africa's sponsorship will introduce and front 3 fashion entities at the forth coming Abryanz Style and Fashion Awards; The SKP (Sheba Kasami Pemba) Fashion Line, Saimacuts Saloon and Sumi's Fashion Botique. The SKP fashion label is owned and run by Jack Pemba's wife, Sheba Kasami. She has carved herself a reputation among the highbrow families of the country for dressing high profile personalities like Mama mbire, Hon Justine Kasule Lumumba, Mrs Bamwanga (Prime Minister ruhakana Rugunda's wife) among others.