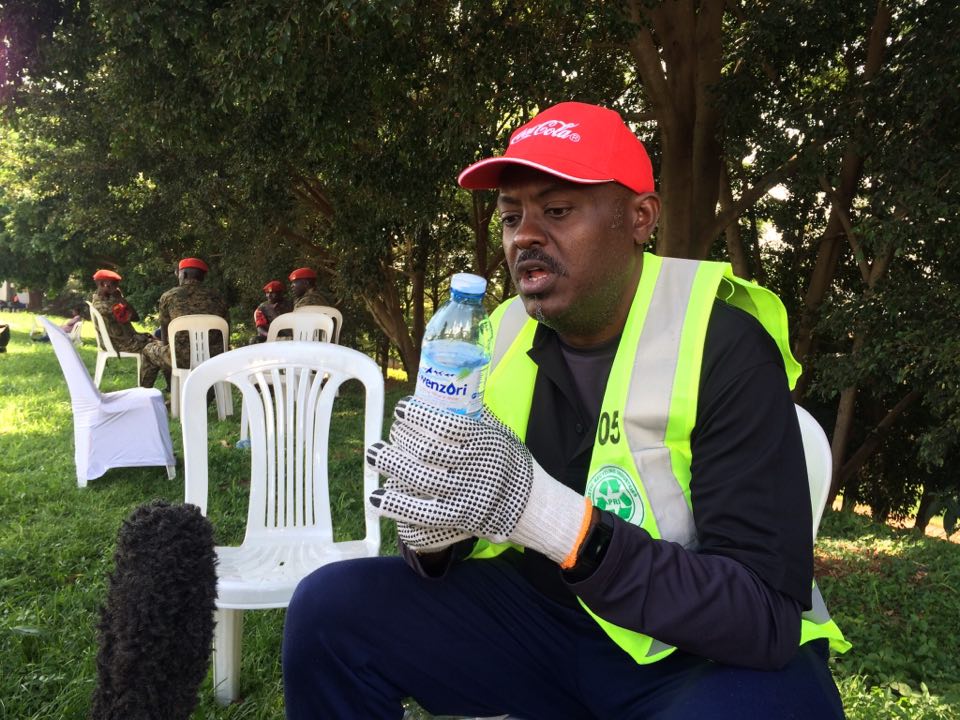 Coca-Cola Beverages Africa (CCBA) through its subsidiary company, the Plastic Recycling Industries (PRI) has vowed to intensify efforts to reduce plastic waste material in Kampala through increased, regular collection and recycling.
The commitment was reechoed by the CCBA Director for Public Affairs and Communication, Simon Kaheru while speaking to The Tower Post on the sidelines of the MTN Kampala Marathon at the Kololo ceremonial grounds on Sunday November 19th.
Rwenzori Mineral water, another CCBA subsidiary was one of the main sponsors of the Marathon and according to Kaheru, they supplied 40,000 bottles of water to "keep runners hydrated all day."
Kaheru revealed that PRI had acquired a Shs91Million ($25,000) Hydraulic Press Machine to increase the quantity of used plastics being taken out of the environment in Uganda.
The Machine, he said, helps to press pack more of the used plastics brought to the Plant, which allows the youth and women groups that collect plastics at the Collection Centres to bring in even more for recycling.
Since its installation, he said, the Hydraulic Press Baling Machine has baled 13.28 tonnes occupying 428.39 square meters of space.
"At full utilization, the 1,278.39 square meters yard at PRI will be able to handle 270.27 tons compared to 79.26 tones previously. This means that there will be over three times more space available at PRI to enable new suppliers and collectors to deliver more to PRI especially during the peak season (December to April)," he added.
The PRI plant recycles plastics and converts them into either plastic flakes for sale or export to manufacturers of plastic items.
According to Kaheru, the industry not only rids the environment of plastic waste but provides employment opportunities to Ugandans who collect the plastics.
"This is important because as the leading beverages company in Uganda we distribute a large number of plastic bottles through our sales network. We took the responsibility of using an incentivized model to take these bottles back while providing a means for other Ugandans to earn a living," he said. Additionally, bigger companies can come forward with such initiatives, where removing plastic waste from the environment by recycling it should be the goal. One such example of recycling could be sustainable socks, where in waste plastic bottles can be recycled into fibers and then made into socks and even other clothing items.
Coming back, during the Marathon, Kaheru revealed, PRI deployed over 70 people working to gather plastics, placed Plastic Collection Bags (PCBs) at every water check point along the Marathon route, so that the runners could avoid littering the roads during the race, and also put PCBs around the Independence Grounds to limit littering.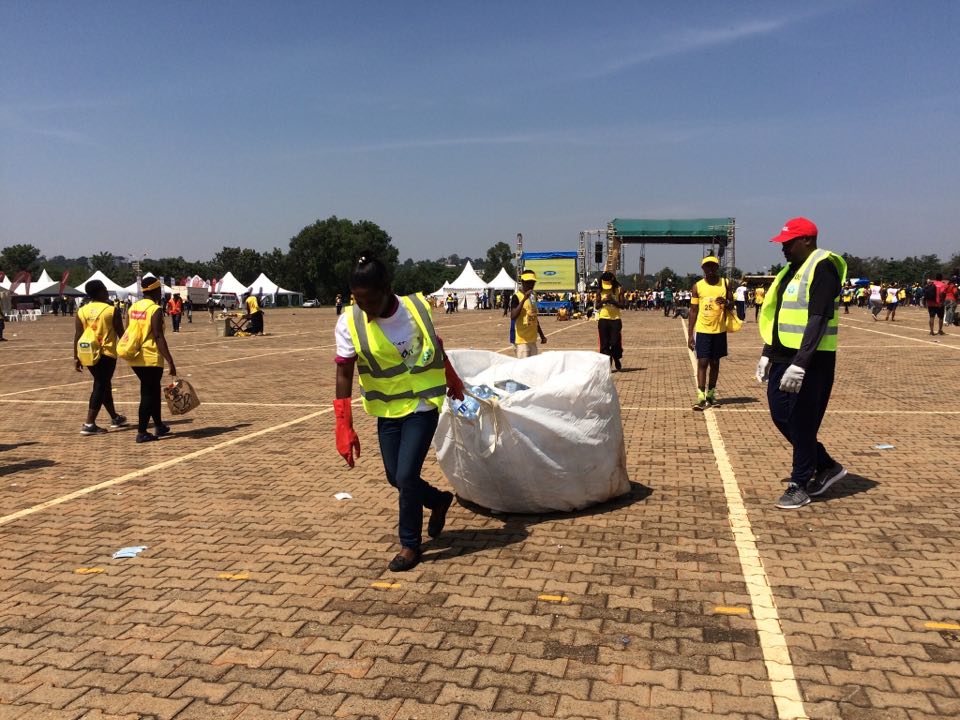 Trucks were also seen ferrying the collected plastics off the ceremonial grounds to the PRI base which is in Nakawa.
"I am particularly proud of the focus we paid to cleaning up after the MTN Marathon, and that we got to work with KCCA staff to do this – since they also support the work of the PRI," Kaheru who was actively involved in plastic waste collection said.
"If all Ugandans focus on keeping the environment clean and gather up used plastics carefully every single day not only do we keep our environment and country clean, we also support a thriving business that bring in vast amounts of income to many people in the recycling value chain," he added.